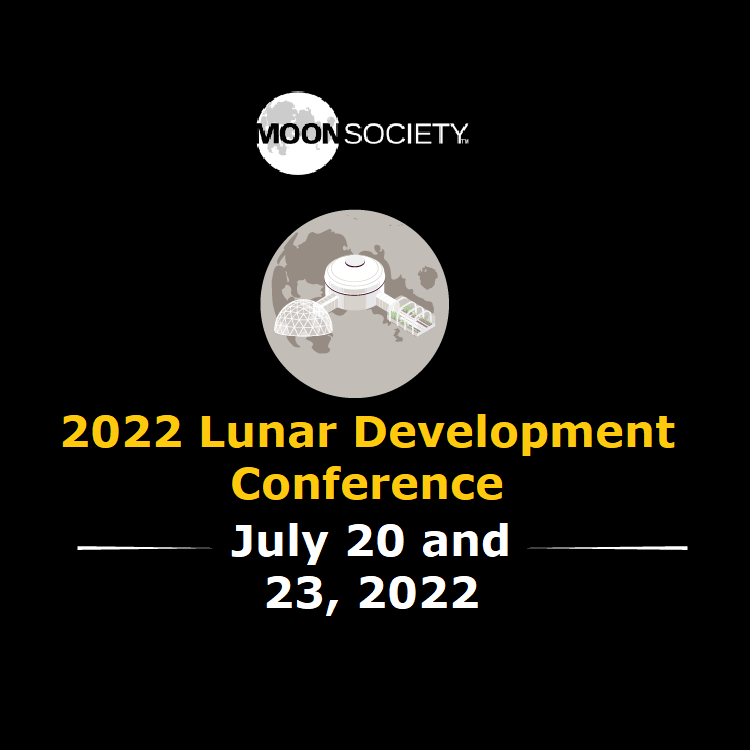 July 20 & 23, Online
The 2022 Lunar Development Conference will bring together our community of Lunar science and Lunar settlement advocates to discuss all aspects of the Moon in an all-virtual setting using the latest technologies and methods. We will feature speakers from the realms of Lunar science, space policy, advocacy, business, and academia who will present their research and ideas for the human future of Luna. All sessions will be streamed live and on the Moon Society YouTube channel.
This event will follow up on our successful 2020 and 2021 Lunar Development Conferences which brought together over three hundred attendees and over sixty speakers including CEOs, professors, business professionals, legal and policy experts, and a wide range of ideas and opinions. All sessions from the 2020 and 2021 LDCs are available for on-demand viewing on our YouTube channel.