IMD Inaugural Celebration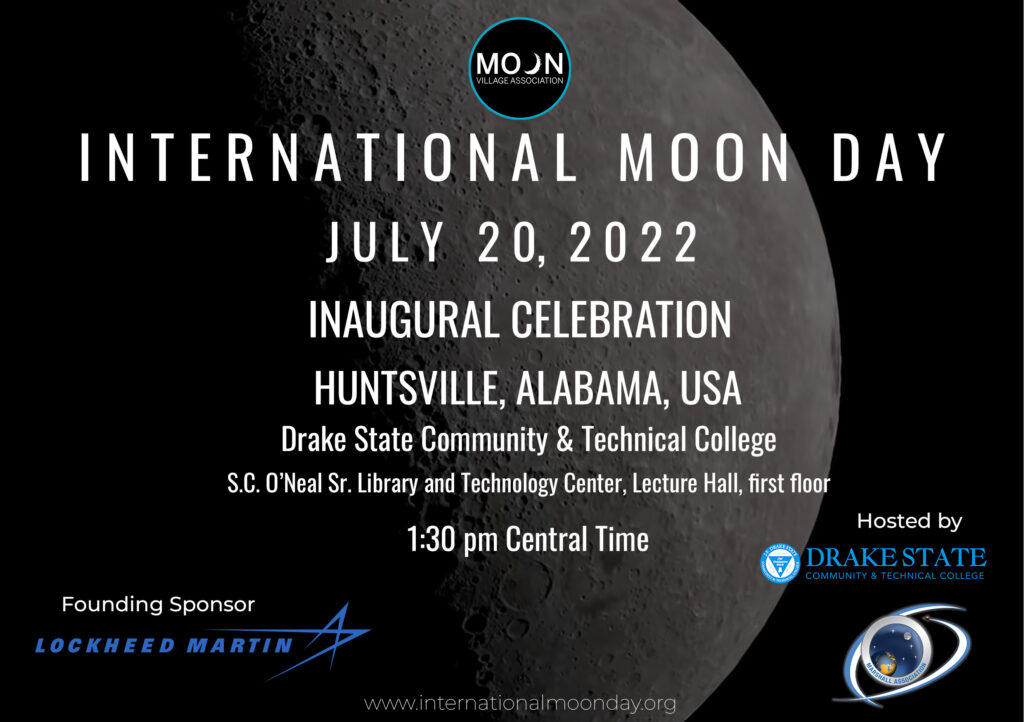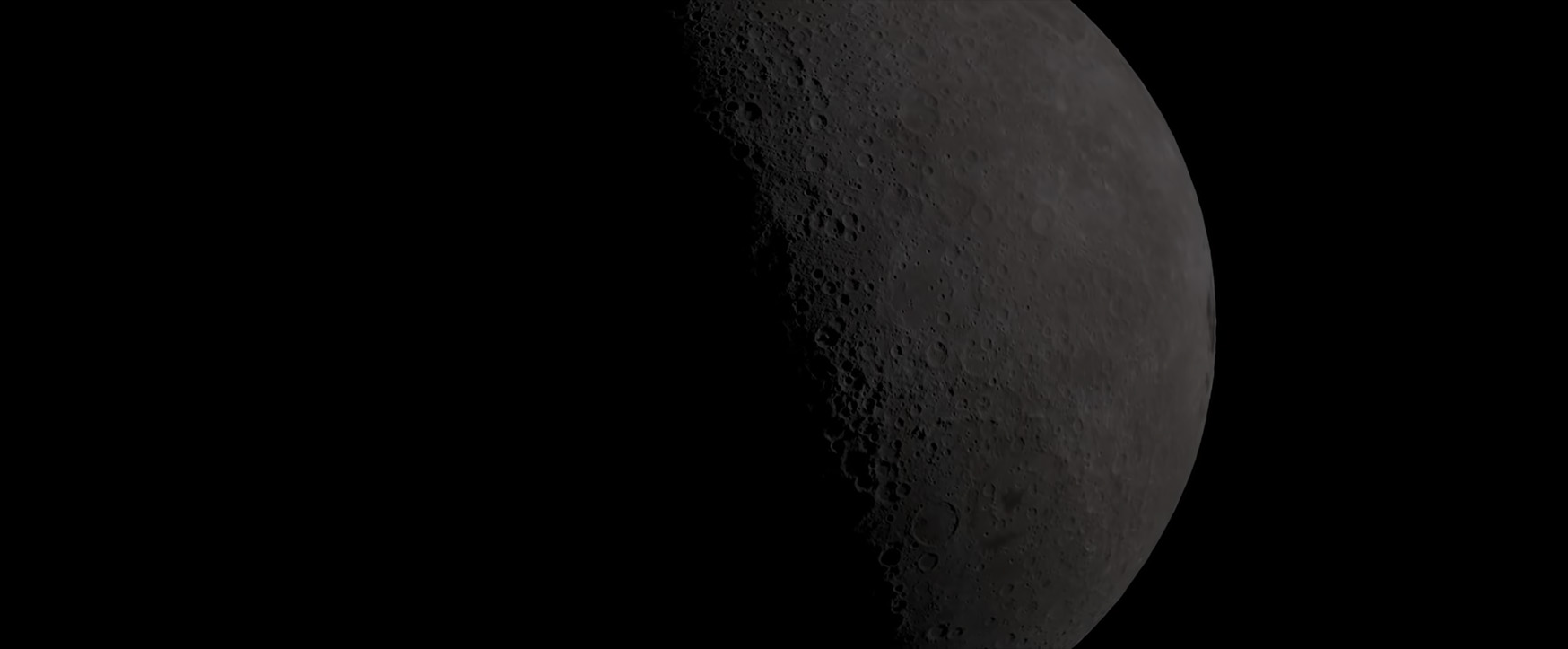 The International Moon Day Group proudly announces the Inaugural Celebration of the International Moon Day (IMD) on July 20, 2022 in Huntsville, Alabama, USA, hosted by Drake State Community & Technical College, with sponsorship by the Marshall Association and Lockheed Martin Corporation.
We celebrated Humankind's first steps on the Moon, as well as its return to explore a sustainable living environment, for the first time, from the place where a large part of the Apollo Program has its roots, in Huntsville, where the Marshall Space Flight Center is located. The celebrations took place at Drake State Community & Technical College, at S.C. O'Neal Sr. Library and Technology Center.
Program
Start
(CT)
End
(CT)
Activity
Lead/Speaker
1:30 pm
1:55 pm
Arrivals at Drake State
1:55 pm
1:58 pm
Call to Order
Dr. Joe Fitzgerald, Master of Ceremonies
1:58 pm
2:00 pm
IMD Overview Video
MVA / IMD Intro
2:00 pm
2:10 pm
Drake State Welcome and
Introductions
Dr. Patricia Sims
President, Drake State Community and Technical College
2:10 pm
2:15 pm
Safety and Facilities Moment
2:15 pm
2:20 pm
MVA Welcome
Dr. Giuseppe Reibaldi
President, Moon Village Association
2:20 pm
2:35 pm
IMD Welcome and Introduction
Dr. Nasr A. Alsahhaf
Chair
International Moon Day Group
2:35 pm
2:45 pm
NASA MSFC Welcome
Ms. Rae Ann Meyer
Associate Director, NASA MSFC
2:45 pm
3:00 pm
Keynote: Industry & the Moon
Mr. Joseph (Joe) P. Landon, Vice President,
Advanced Programs Development, Lockheed Martin
3:00 pm
3:15 pm
Keynote: MVA & Huntsville:
"The Moon Rises Over Alabama"
Mr. John C. Mankins
Vice President, Moon Village Association
3:15 pm
4:15 pm
RoundTable Discussion:
Why we are returning to the
Moon, and How will we go?
Moderator:
Mr. John C. Mankins
Panelists:
Mr. Jim Odom (Apollo Veteran)
Dr. Lisa Watson-Morgan (Program Manager, HLS)
Dr. Melissa Sampson (Lunar Programs, LMCo)
Dr. Dorin Prunariu (GEGSLA Chair)
Dr. Antonino Salmeri (Open Lunar Foundation, SGAC)
4:15 pm
4:20 pm
Announcement: IMD Logo Competition Results
Dr. Nasr A. Alsahhaf
4:20 pm
4:25 pm
Announcement:
MVA '22 WS&S & IMD Path Forward
Mr. John C. Mankins
Dr. Nasr A. Alsahhaf
4:25 pm
4:30 pm
Closing Remarks
Dr. Patricia Sims, et al
4:30 pm
5:00 pm
Reception
5:00 pm
Adjourn @ Drake State
Master of Ceremonies
Joe Fitzgerald, D.Sc.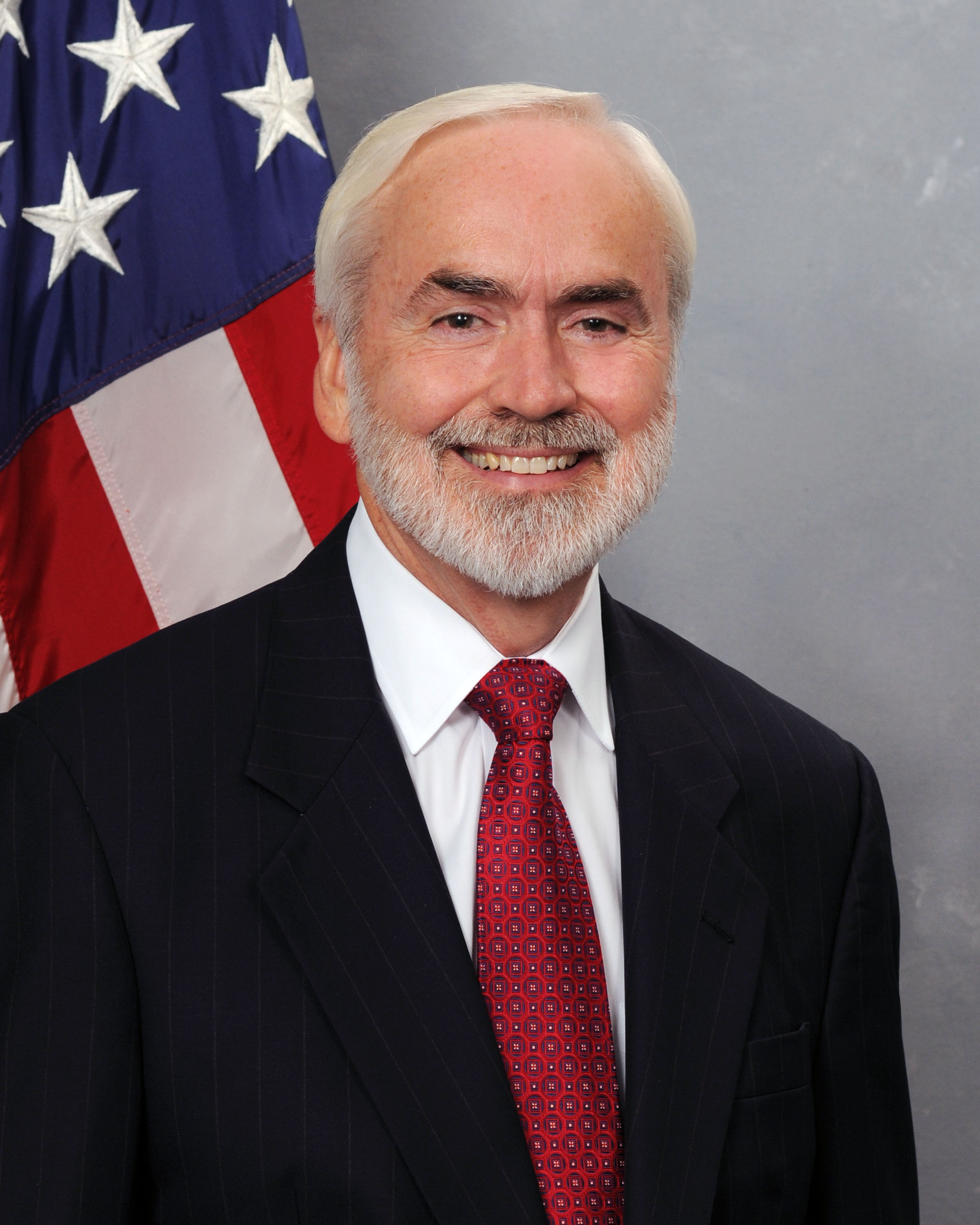 Dr. Fitzgerald has been a business, civic and community leader for more than 4 decades.
He was the founder and President of "Honor Flight – Tennessee Valley", an organization that from 2006-2010 transported more than 1300 WWII Veterans to their memorials in Washington, D.C. Dr. Fitzgerald also founded the "Honor Flags", a program accompanying each Honor Flight. This program transported 250 burial flags of deceased Veterans for ceremonies at the National WWII Memorial to recognize and honor their service. In 2015, he organized "Victory Day" a National observance of the 70th Anniversary of the end of WWII. More than 500 WWII Veterans were honored at the U.S. Space and Rocket Center in Huntsville, AL.
He currently serves as the Civilian Aide to the Secretary of the Army (CASA) for Alabama (North). He is Past Chairman of the Alabama Space Science Exhibits Commission (U.S. Space and Rocket Center); Past Chairman of the National Space Club – Huntsville Committee; Past-President of the North Alabama Veterans and Fraternal Organizations Coalition; And Past-President of the Association of the United States Army (AUSA) Redstone-Huntsville Chapter; and Past Alabama State President.
Dr. Fitzgerald is the 2014 recipient of the National Defense Industrial Association "MG John Bruce Medaris Award" for Excellence in Support for Defense Preparedness.
Dr. Fitzgerald worked on NASA's Apollo; Skylab; Apollo-Soyuz; Shuttle, Spacelab; Hubble and Chandra programs from 1968 through 1987.
Dr. Fitzgerald received a Bachelor of Arts in 1971 from UAH; a Master of Science in 1977 from Alabama A&M University; and he did post-graduate work toward his Doctoral degree in Science and Technology Management at Hartford Graduate School, and Southeastern Institute of Technology.
Other Important Awards and Recognitions:
Distinguished Eagle Award, Boy Scouts of America, '18
National Finalist, Congressional Medal of Honor Foundation "Citizen Service Above-Self" '10
Barrett C. Shelton Sr. Freedom Award, Spirit of America Festival '10
DAR Medal of Honor, National Society of the Daughters of The American Revolution, , '09
Speakers
Patricia Sims
President
Drake State Community and Technical College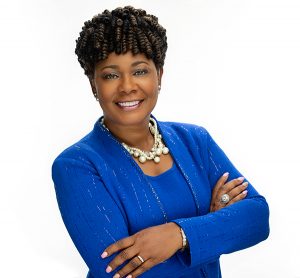 Dr. Patricia G. Sims, President of Drake State Community and Technical College, is the fourth President in the institution's sixty-year history. Dr. Sims leads Drake State with a spirit of excellence and brings to the institution an in-depth of knowledge of higher education and administration, and an unbridled enthusiasm for student success.
Dr. Sims has led the charge for Drake State to expand partnerships with businesses and industry, to create new opportunities and pathways for students, and worked to increase resources to support student achievement. Under Dr. Sims' leadership, Drake State has seen a significant increase in state and federal funding, has increased enrollment, and expanded its program offerings.

With over 25 years of experience, Dr. Sims is committed to ensuring that students have both the access and the training needed to transform their lives.
Giuseppe Reibaldi
President
Moon Village Association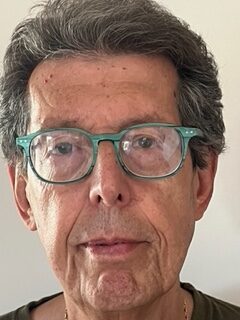 Giuseppe Reibaldi is a Senior Space Policy Adviser. He is the Founder and President of the "Moon Village Association" created in 2017. He has also acted as the Executive Secretary of the "The Hague International Space Resources Governance Working Group" which started under his initiative in 2015. Moreover, he is, since 2013, the Director of Human Spaceflight at the International Academy of Astronautics. For 35 years (1977-2012) he worked for the European Space Agency covering different functions and fields. In particular he worked 16 years on the International Space Station program.

Reibaldi has introduced Space Policy teaching in the Italian Universities in the 90s. He is the author of more than 100 publications, as well a popular book. He holds degrees in Nuclear and Aerospace Engineering as well as International Relations.
Nasr Alsahhaf
IMD Chair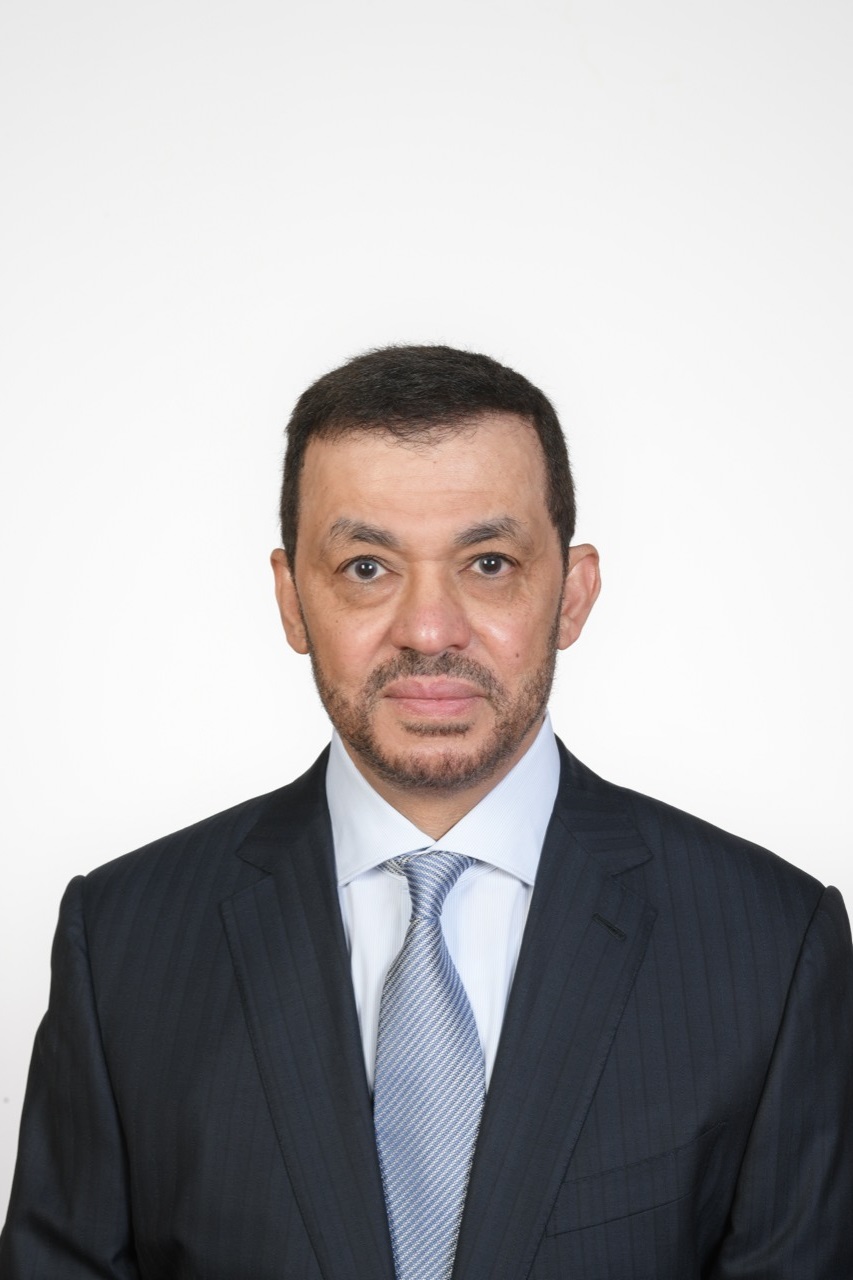 Dr. Nasr Al-Sahhaf has over 30 years of practical experience ranging from Academic and Scientific Research to Government and Diplomacy, culminating in 2019 with the post of advisor to the Royal Private Affairs in the Kingdom of Saudi Arabia. Additionally, he is an active member of Global Expert Group on Sustainable Lunar Activities (GEGSLA), and serves as chair for the Responsible Governance sub -group. He was Co-Principal investigator for one of the largest projects at the time at NASA/Ames Research Center in California, resulting in the optimum design for windows (Contributions of Windows and Isovists to the Judged Spaciousness of Simulated Crew Cabins) in what later became known as the cupola in the International Space Station.
Dr. Al-Sahhaf proudly represented his country at the UN Committee for Peaceful Uses of Outer Space (COPUOS) in 2008, and established the National Space Geodesy Center, KACST in 2009. Realizing that the Middle East was devoid of any GPS-like system of its own, Dr. Al-Sahhaf then set out to establish 16 Continuous Operating Receiver Stations (CORS) at less than 500 km apart (as phase one of three to culminate in a total of 66 CORS) and was the principal investigator for (COGNET) the first of its kind project in the region. Also, under his supervision a team of engineers and technicians was able to successfully build a much-needed atomic clock in-house, thus, reviving the Saudi Arabian Laser Ranging Observatory (SALRO).
In 2005 Dr. Al-Sahhaf established the GIS Center within the Commission for the Development of Mecca, Medinah, and the Holy Sites, and served for 2 years as its director. Prior to that he served as Assistant Professor at the Space Research Institute in Riyadh. Dr. Al-Sahhaf holds several scientific degrees including one in business management from St. Martin's, three in engineering, two from University of Washington, Seattle, as well as a PhD in Geography from the University of California, Santa Barbara, 2000, and was a graduate of the inaugural class of the International Space University at MIT in 1988.
Rae Ann Meyer
Associate Director
NASA's Marshall Space Flight Center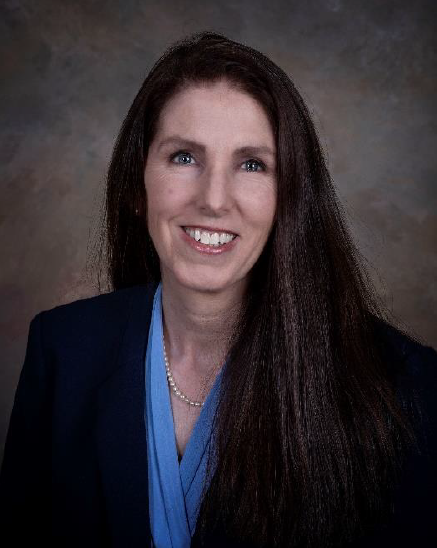 Rae Ann Meyer is associate director of NASA's Marshall Space Flight Center in Huntsville, Alabama. Named to the position in January 2022, she leads development of the center's business operations, guides daily business decisions, and oversees center operational policy and processes. In addition, she is a senior adviser in advancing the direction of the center's future.
Meyer helps manage the center's 7,000 on- and near-site civil service and contract employees and helps oversee an annual budget of approximately $4 billion. Shel provides executive leadership across Marshall's mission support areas as well as the center's diverse portfolio of human spaceflight, science, and technology efforts, which touch nearly every mission NASA pursues. Meyer was previously deputy manager of Marshall's Science and Technology Office. Named to the Senior Executive Service position in May 2019, she assisted in leading the organization responsible for planning, developing, and executing a broad range of science and technology investigations, programs, projects, and activities in support of NASA's science, technology, and exploration goals. The office also leads the pursuit of new partnership opportunities with other government agencies and private industry. Meyer helped oversee an annual budget of more than $475 million and managed a diverse, highly technical workforce of approximately 300 civil service and contractor employees.
The Senior Executive Service is the personnel system covering top managerial positions in federal agencies.
Meyer was tasked in 2017 with establishing the charter for and managing Marshall's Science and Technology Partnerships and Formulation Office, which oversees Marshall's Space Act Agreement process and enacts NASA strategies for new partnerships and joint opportunities. In 2016, while performing other duties at Marshall, she served as a technical advisor for NASA's Office of Strategy and Plans at NASA Headquarters in Washington.
She was the chief of the Marshall Engineering Directorate's Structural Design and Analysis Division from 2010-2017 and deputy manager of its Flight Mechanics and Analysis Division from 2007-2010, supporting a range of vehicle and spacecraft hardware development, including NASA's Space Launch System, its next flagship rocket to the Moon and Mars, and design studies supporting future NASA missions.
From 2006-2007, she was manager of the Constellation Support Office in Marshall's Science and Mission Systems Office, coordinating technical and programmatic support for the Constellation Program development effort that would inform the Space Launch System and the human-rated Orion crew module it will lift to Earth orbit and beyond.
Meyer was manager of the Science and Technology Office's In-Space Propulsion Technology Office from 2005-2006, and its deputy manager from 2004-2005. She was named technical assistant to the Space Transportation Directorate's in-space investment area, which became the In-Space Technology Projects Office, from 2002-2004. She was assistant manager of Marshall's Space Transfer Technology Project from 2000-2002. Meyer's NASA career began in 1989 as a control mechanisms engineer in Marshall's Propulsion Laboratory.
Among her achievements and awards, Meyer received a NASA Silver Achievement Medal in 2019, the NASA Outstanding Leadership Medal in 2012 for leading development of strategies for pursuing new program/project opportunities; a NASA Certificate of Appreciation in 2001 for leading formulation efforts to augment in-space propulsion technology budgets across NASA; and Marshall Director's Commendations in 2004 and 2009, honoring her work on advanced technology development efforts supporting future science missions and major product development for the Ares Project Preliminary Design Review, respectively.
A native of Chattanooga, Tennessee, Meyer earned a bachelor's degree in electrical engineering from the University of Tennessee in Knoxville in 1989. Meyer, her husband, David, also a Marshall employee, and and their children reside in Madison, Alabama.
Joseph (Joe) P. Landon
Vice President, Advanced Programs Development
Commercial Civil Space
Lockheed Martin Space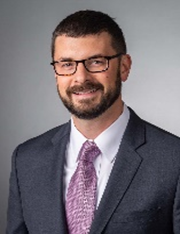 Joe Landon is Vice President of Advanced Programs Development at Lockheed Martin Space where he is responsible for Lockheed Martin's Space Exploration strategy. Joe leads a team accountable for new business growth, strategy and R&D for human spaceflight, robotic deep space exploration, commercial communications, weather and Earth science markets. Previously, Joe served as CFO of Planetary Resources and co-founded Space Angels.
Joe is a member of the World Economic Forum's Global Future Council on Space, an Associate Fellow of AIAA and a Member of the International Academy of Astronautics. He holds a BS in Engineering Physics from Embry-Riddle Aeronautical University, an MS in Aerospace Engineering from the University of Southern California and an MBA from Harvard Business School.
John C. Mankins
Vice President
Moon Village Association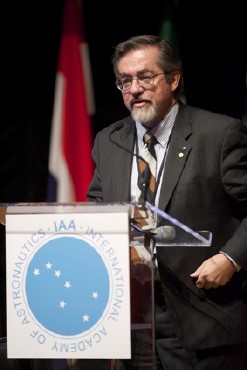 C. Mankins is an entrepreneur and internationally-recognized leader in technology and systems innovation and management. He currently serves as Vice President of the Moon Village Association. He is also the Founder and President of Mankins Space Technology, Inc., the President of Artemis Innovation Management Solutions LLC, a Director of Solar Space Technologies, Pty. Ltd., and a Professor at Kepler Space Institute. He served as Chief Technologist for Human Exploration and Development of Space at NASA, lead for NASA's Lunar Outpost team in 2003, providing the key concepts that led to the Vision for Space Exploration in 2004, and has been recognized as the leading expert in the field of space solar power.
Mr. Mankins' 25-year career at NASA Headquarters and Caltech-operated NASA Jet Propulsion Laboratory (JPL) ranged from flight projects and space mission operations, to systems-level innovation and R&D management. He organized and managed the Exploration Systems Research and Technology program (c. 2005) and managed NASA SSP programs from 1995-2003 and was PI for a NIAC investigation of a novel solar power satellite (SPS) concept that he invented: SPS-ALPHA (SPS by means of Arbitrarily Large Phased Array). From 2016-2021 he organized annually an SSP student competition sponsored by SPACE Canada.
He is well-known as an R&D management innovator. Building on 1970s-era NASA concepts of 'technology readiness' for, he extended the scale in the late 1980s and wrote the detailed definitions of TRLs and promoted TRL use by the US DoD in the 1990s, and participated in development of a TRL ISO standard. He also created the concept of integrated Technology Readiness and Risk Assessment, including the 'Research & Development Degree of Difficulty' (R&D3) and Technology Need Value (TNV).
Mankins holds undergraduate (HMC) and graduate (UCLA) degrees in Physics and an MBA in Public Policy Analysis (The Drucker School). He is a member of the International Academy of Astronautics, chair of the IAA Permanent Committee on SSP, of and the IAF Power Committee. He is a member of the National Space Society, the AIAA and Sigma Xi.
Mr. Mankins has received numerous honors during his career, including the prestigious NASA Exceptional Technology Achievement Medal. He has published more than 100 technical papers and two books "The First International Assessment of Space Solar Power" (2011) and "The Case for Space Solar Power" (2014). Mankins lives on a Ranch on the California Central Coast.
Lisa Watson-Morgan
Program Manager
Human Landing System Program
NASA's Marshall Space Flight Center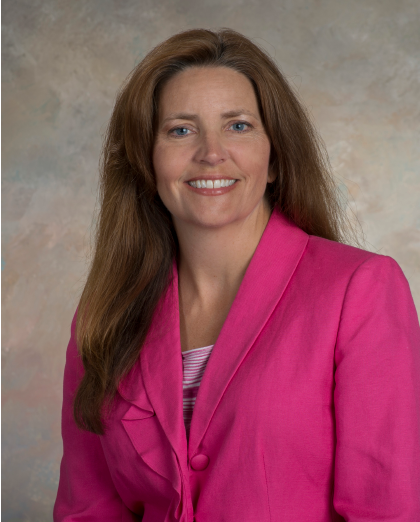 Lisa Watson-Morgan is program manager of the NASA Human Landing System Program at NASA's Marshall Space Flight Center in Huntsville, Alabama.
Appointed to the position in July 2019, she oversees the integrated lunar landing systems,to include vehicles and systems that will transport astronauts to the Moon's south pole. Working with U.S. industry, her agency-wide team will deliver a sustainable landing system to ferry crew to and from the lunar surface. The landing system is a key element of NASA's bold new Artemis Program, which will leverage NASA's Space Launch System and Orion crew spacecraft to return explorers to the Moon by 2024, and, via the lunar Gateway orbital platform, enable a long-term human presence there by 2026, reigniting America's leadership in crewed exploration of the solar system and taking the next giant leap toward human exploration of Mars.

Watson-Morgan previously was deputy director of Marshall's Engineering Directorate from 2018 to 2019, helping oversee an organization of more than 2,300 civil service and contractor personnel supporting development, testing and delivery of flight hardware and software associated with space transportation and spacecraft systems, science instruments and payloads under development at Marshall. She joined NASA in 1989 and has supported and led a variety of NASA programs and projects, including serving as manager of Marshall's Chief Engineer's office from 2011 to 2013 and director of the Spacecraft and Vehicle Systems Department from 2015 to 2018. She was appointed in 2013 to the Senior Executive Service, the personnel system covering top managerial positions in federal agencies.
A native of Huntsville, Watson-Morgan graduated from the University of Alabama in Tuscaloosa in 1991 with a bachelor's degree in industrial engineering, and the University of Alabama in Huntsville with a master's degree in industrial and systems engineering in 1994 and a doctorate in engineering management in 2008. She has received numerous NASA awards, including the Exceptional Service Medal in 2001, Exceptional Achievement Medal in 2010 and a Meritorious Presidential Rank Award in 2018. Watson-Morgan and her husband live in Huntsville and have three children.
Jim Odom
Apollo Veteran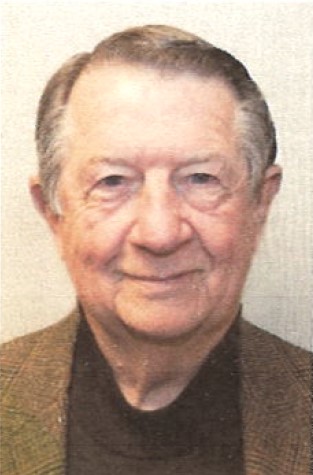 Mr. Odom graduaded from Auburn in 1955 and began his career in the launch vehicle business with the Huntsville/ von Braun Team as G.I. in 1956, developing and launching the Army's Redstone and Jupiter rockets. He transitioned with this team to become NASA's Marshall Space Flight Center (MSFC). In the early sixties, the team provided the launch vehicles for flying GSFC and JPL spacecrafts. Mr. Odom then moved into the SII/Apollo Saturn Project Office. From the Apollo project, Mr. Odom then moved into the Space Shuttle Team where he served as project manager for the external tank for eleven years. Mr. Odom then moved from the Shuttle Tank to become the project manager for the Hubble Space Telescope. His next position with NASA was the Director of Science and Engineering for MSFC. Mr. Odom then moved to NASA Headquarters as the AA for the Space Station. In 1989 he retired from NASA and moved to Applied Research as the President and CEO. After five years with Applied Research in 1994 the company was sold to SAIC. Mr. Odom served as a deputy group manager and as a consultant for the SAIC Huntsville office for 20 years.
Melissa Sampson, Ph.D.
Lunar Infrastructure, Business Development
Senior Manager
Lockheed Martin Commercial Civil Space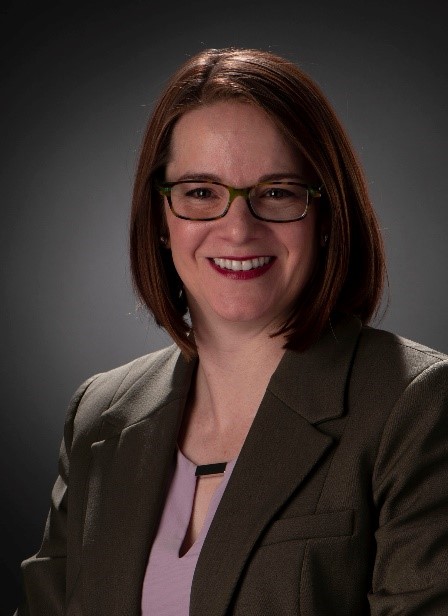 Melissa Sampson leads lunar infrastructure as a Senior Manager. Sampson is responsible for lunar business development and partnerships to increase off-Earth exploration and science.
Prior to joining Lockheed Martin, Sampson worked at Ball Aerospace and United Launch Alliance (ULA). Her experience spans business development, advanced programs, engineering, contracts, and government affairs.
Sampson is a frequent speaker on topics related to the cislunar economy; next-generation technologies; and science, technology, engineering, and math (STEM). Outside of the office, Sampson dedicates her time to developing the next generation of aerospace leaders through mentoring and volunteering.
Sampson is an American Institute of Aeronautics and Astronautics (AIAA) Associate Fellow, International Coaching Federation (ICF) Accredited Coach, and a Lean & Six Sigma Black Belt. She holds a B.S. in Chemistry from the College of William & Mary and an M.S. and Ph.D. in Aerospace Engineering from the University of Colorado, Boulder.
Dimitru-Dorin Prunariu
Global Expert Group on Sustainable Lunar Activities (GEGSLA) Chair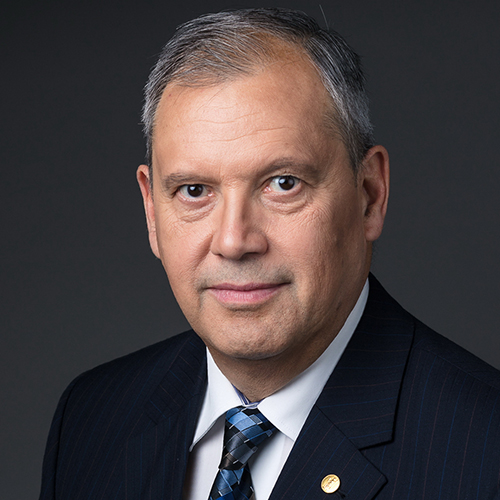 Dumitru-Dorin Prunariu works as an expert within the Romanian Association for Space Technology and Industry – ROMSPACE and as a member of the Board of the Romanian Space Agency. In May 1981 Prunariu accomplished an 8 days space flight on board Soyuz-40 spacecraft and Saliut-6 space station.
Prunariu is one of the founding members of the Association of Space Explorers (ASE). From 2011 until 2014 Prunariu was the elected president of ASE International, and since 2014 for 6 years served as president of ASE Europe. Since 2005 he is also a member of the ASE Committee on Near Earth Objects (NEO).
Since 1998 until 2004 Prunariu was the President of the Romanian Space Agency. Starting with 2004, he was for almost two years the itinerary Ambassador Extraordinary and Plenipotentiary of Romania to the Russian Federation. Since 2011 Dumitru Prunariu is an Honorary Member of the Romanian Academy. Since 2010 until 2012 Prunariu served as the chairman of the United Nations Committee on the Peaceful Uses of Outer Space (UN COPUOS). Now he is a vice-chair of the UN COPUOS Working Group on "Space Agenda 2030". In 2012 he was appointed as one of the 15 experts of the Group of Governmental Experts on outer space transparency and confidence-building measures (TCBM), established by the UN General Assembly Resolution 65/68. In 2018 was appointed as one of the 25 members of the Group of Governmental Experts on Further Practical Measures for the Prevention of an Arms Race in Outer Space, established by the UN General Assembly. Prunariu was also a member of the task force elaborating a report on Space Security for Europe in the framework of the European Institute for Security Studies (EUISS), issued in 2016. In 2018 Prunariu was appointed as a co-vice-chair of the Working Group on 2030 Space Agenda within the UN COPU
OS.Since 2014 until 2017 Prunariu used to be the vice-chair of the International Relations Committee of the European Space Agency (ESA), continuing to be the representative of Romania within this ESA committee. For his work connected with Near Earth Objects and for the promotion of the Asteroid Day as an international day recognized by the UN General Assembly, in 2017 an asteroid was named with his name, the asteroid "10707 Prunariu". Prunariu is a co-author of several books regarding space technology and space flight and has presented/published numerous scientific papers. He earned a degree in aerospace engineering from the University POLITEHNICA of Bucharest and a Ph.D. in the field of space flight dynamics. Prunariu is an Honorary Citizen of several cities and Doctor Honoris Causa of several higher education institutions from Romania, Republic of Moldova and USA.
Antonino Salmeri, PhD
Space Lawyer specialised in lunar governance
Policy Analyst, Open Lunar Foundation
Policy Coordinator, SGAC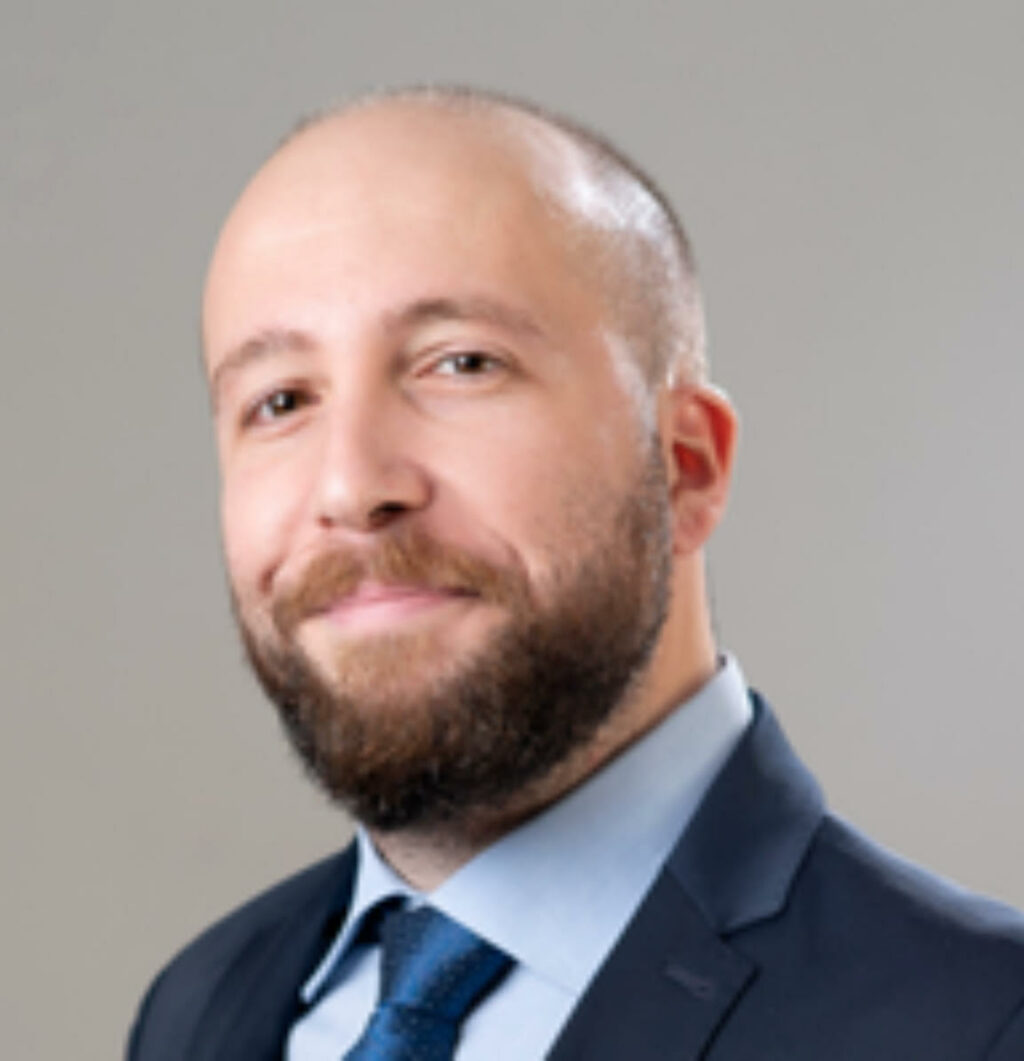 Dr. Antonino Salmeri is an Italian space lawyer specialized in the governance of space resource and lunar activities, currently working as policy analyst at the Open Lunar Foundation.
Dr. Salmeri holds four advanced degrees in law: a PhD in Space Law from the University of Luxembourg, an Advanced LL.M. in Air & Space Law from the University of Leiden, a 2nd level LL.M. in EU Law & Policy from the LUISS University of Rome and a Master Degree in Law from the University of Catania, all obtained with the distinction of cum laude. His main expertise is in the development of adaptive governance mechanisms and innovative policy solutions for the peaceful, cooperative, safe and sustainable conduct of lunar and space resource activities.
Dr. Salmeri is the recipient of the 2022 Young Space Leaders Award of the International Astronautical Federation. Within the space community, he holds the following positions: – Policy & Advocacy Coordinator at Space Generation Advisory Council, where he also leads the EAGLE Team on Lunar Governance;
Co-Director of the Article XI Project, a multilateral initiative promoting the development of enhanced practices for information sharing under Article XI of the Outer Space Treaty; – Convener of the Moon Dialogs Initiative;
Member of the Global Expert Group on Sustainable Lunar Activities (GEGSLA), where he Co-Chairs the specialised group on Lunar Information Sharing;
Individual Governing Member and Alumnus of the International Space University; – Member of the International Institute of Space Law, where he also serves as Global Outreach Manager for the Knowledge Constellation project; – Member of the Space Habitats Committee of the International Astronautical Federation; – Director of the Luxembourg Space Café Series, in cooperation with the Luxembourg Space Agency and the Luxembourg Space Federation.