[Egypt] EgSA's Fly-by the Moon
July 20, 2022
@
10:00
–
15:30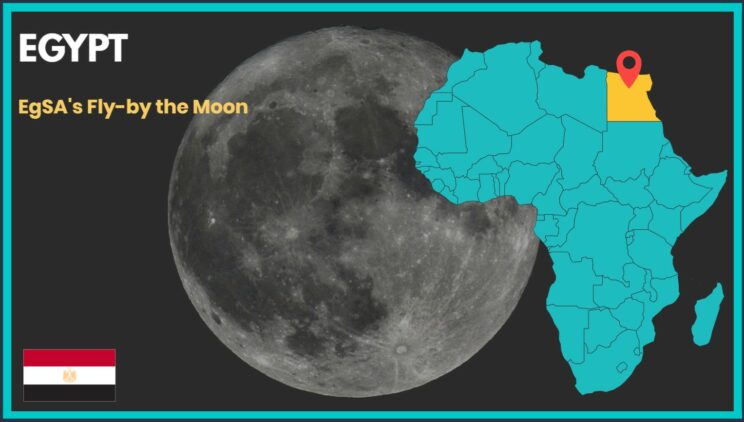 July 20, In person, Cairo
The International Moon Day will be an annual event, held for the general public celebrated across the planet, it is a good opportunity to educate the public and promote and raise each year, at the international level, the awareness on the status and prospects for humanity, the sustainable Moon Exploration and Utilization of the Moon and the need to act together to regulate activities on and around the Moon.

With the approval by the United Nations, this event will foster increased global cooperation between stakeholders all around the world, as well as promoting increasing participation to this goal of the future generation.

The Egyptian Space Agency is organizing an event celebrating the International Moon Day; having Keynote Presentations and Round table Discussion to discuss global efforts towards future lunar Exploration. Taking place on the 20th of July, 2022.
Details
Time: Wednesday 20th of July 2022 10:00 – 15:30
Venue: Hertfordshire University, Cairo
Language: English
Agenda
10:00 – 10:10 Opening speech – Event Presenter from the University
10:10 – 10:20 Host Speech – University president
10:20 – 10:30 Welcome Speech – Dr. Mohamed El-Koosy, EgSA CEO
10:30 – 10:40 IMD introduction – Embassy of the USA in Cairo
10:40 – 10:50 Recording – Documentary on EgSA & Lunar Exploration History
10:50 – 11:05 Announcement – World on Moon Competition – Cube Consultant CEO Speech
11:05 – 11:20 Announcement – EgSA's Space Ambassadors – Slideshow of names and Biography – Sara Sabry
11:20 – 11:35 Announcement – MVA PESC Team
11:35 – 12:00 Break
12:00 – 12:30 Presentation – Astronaut Dr. Sian Proctor
12:30 – 13:00 Presentation – Christina Korp
13:00 – 13:15 Recording – Nasr Al-Sahhaf, Chair of MVA IMD Group
13:15 – 14:15 Presentations & Discussion: Lunar Exploration – Scientific benefits and technologies
14:15 – 15:00 Workshop for students (Q&A) – Analog Missions
15:00 – 15:15 Announcement – Sigma Fit CEO
15:15 – 15:30 Closing Remarks
Partner
University of Hertfordshire
Photos from the Event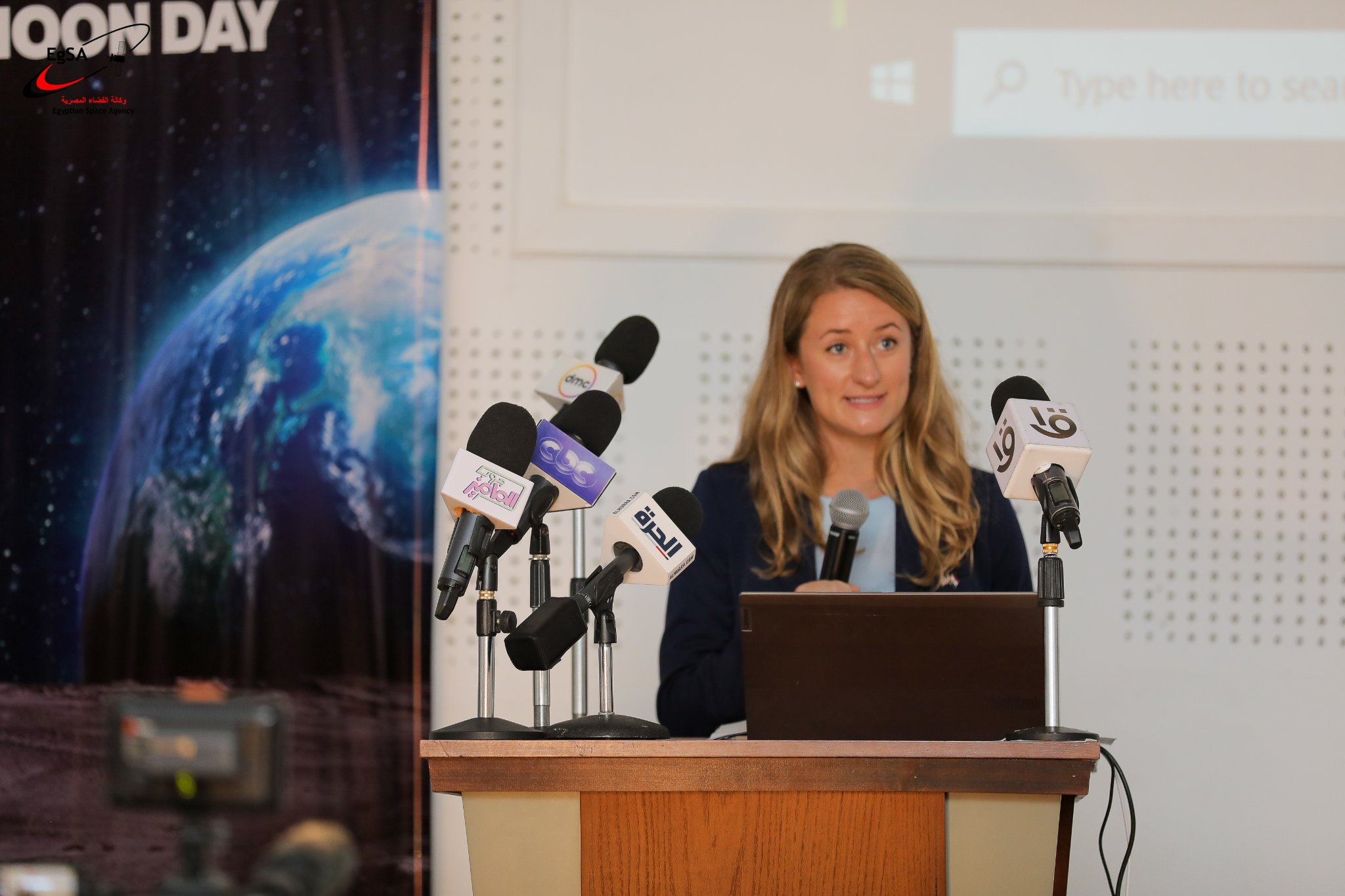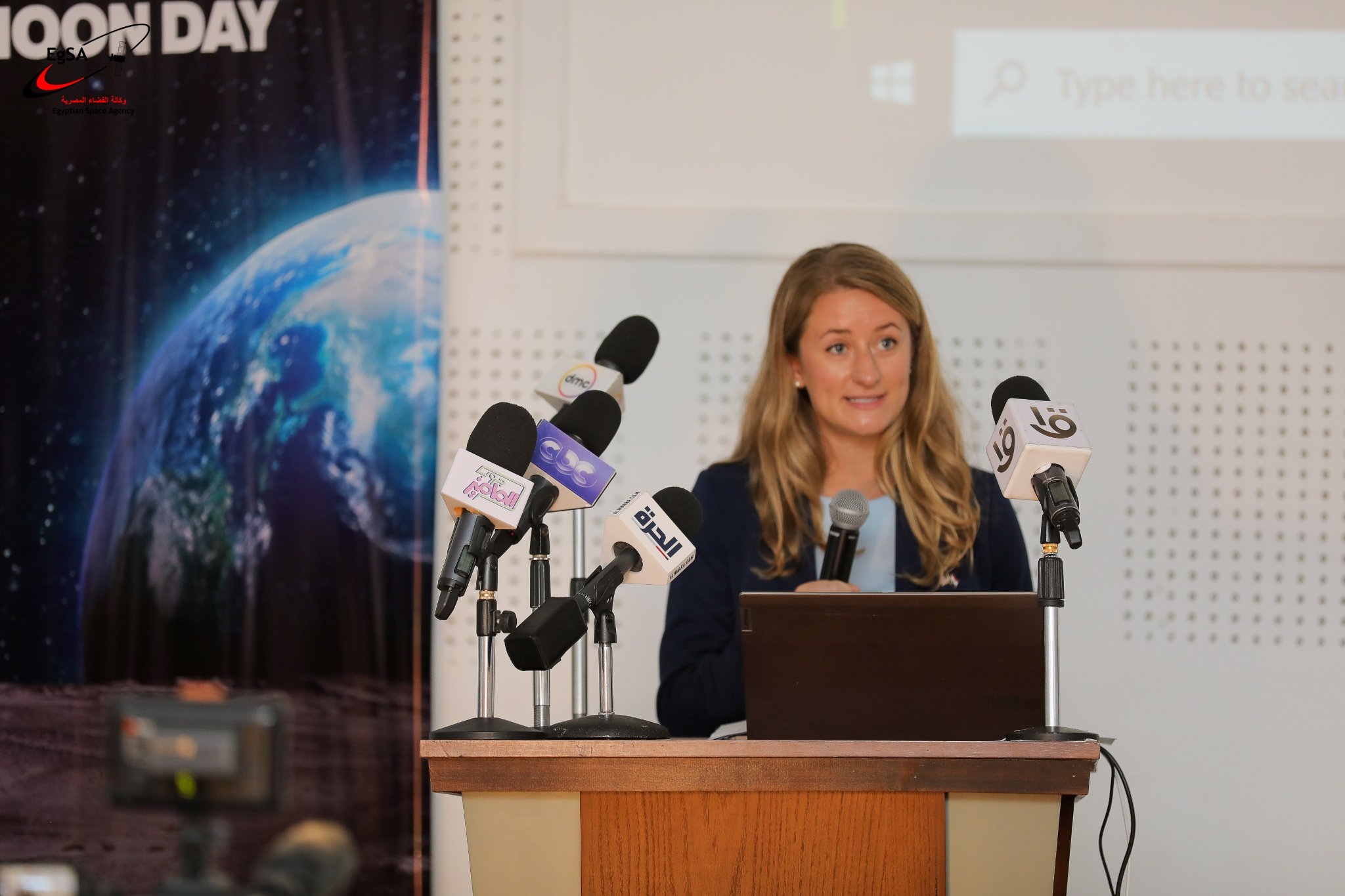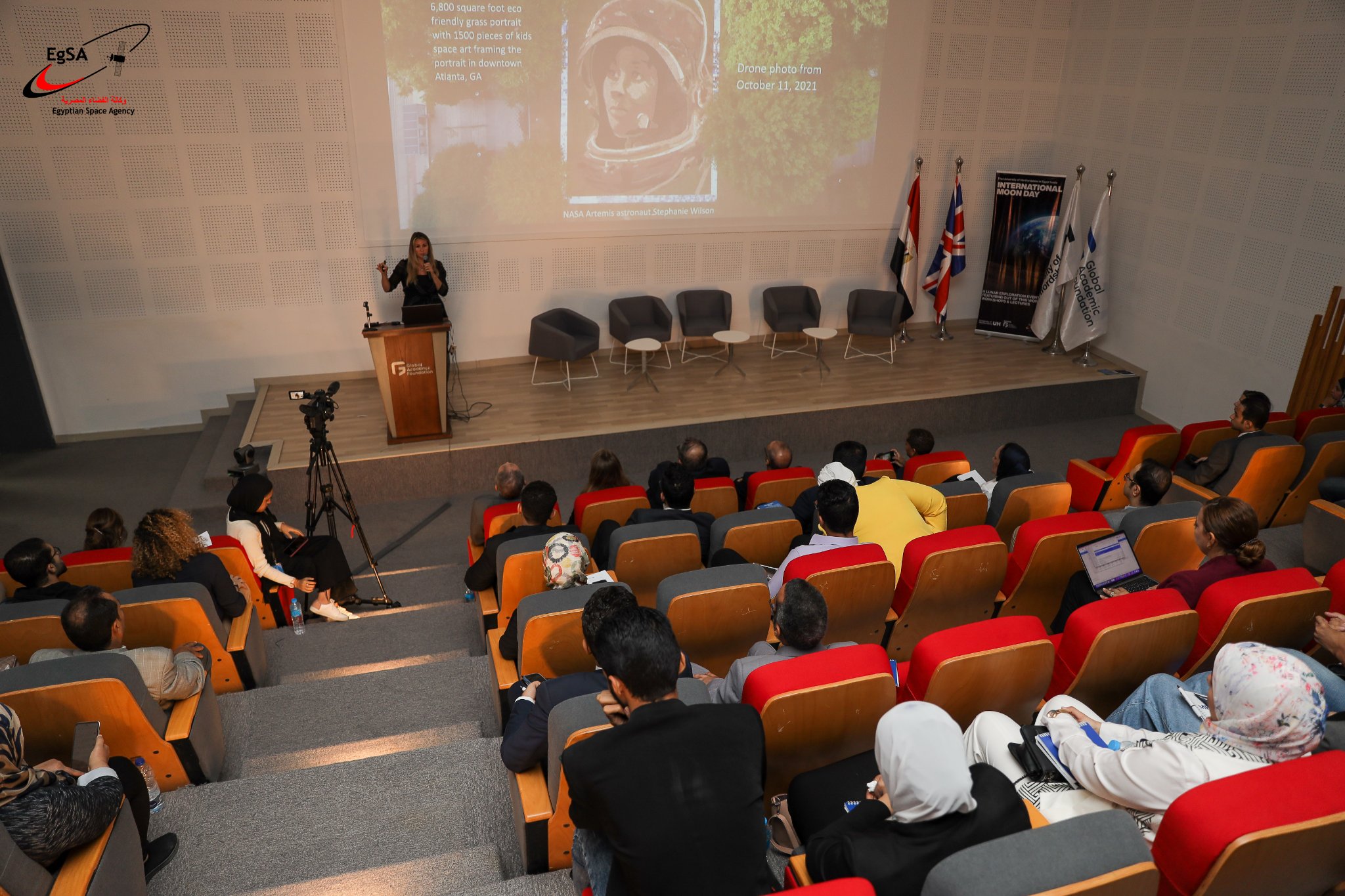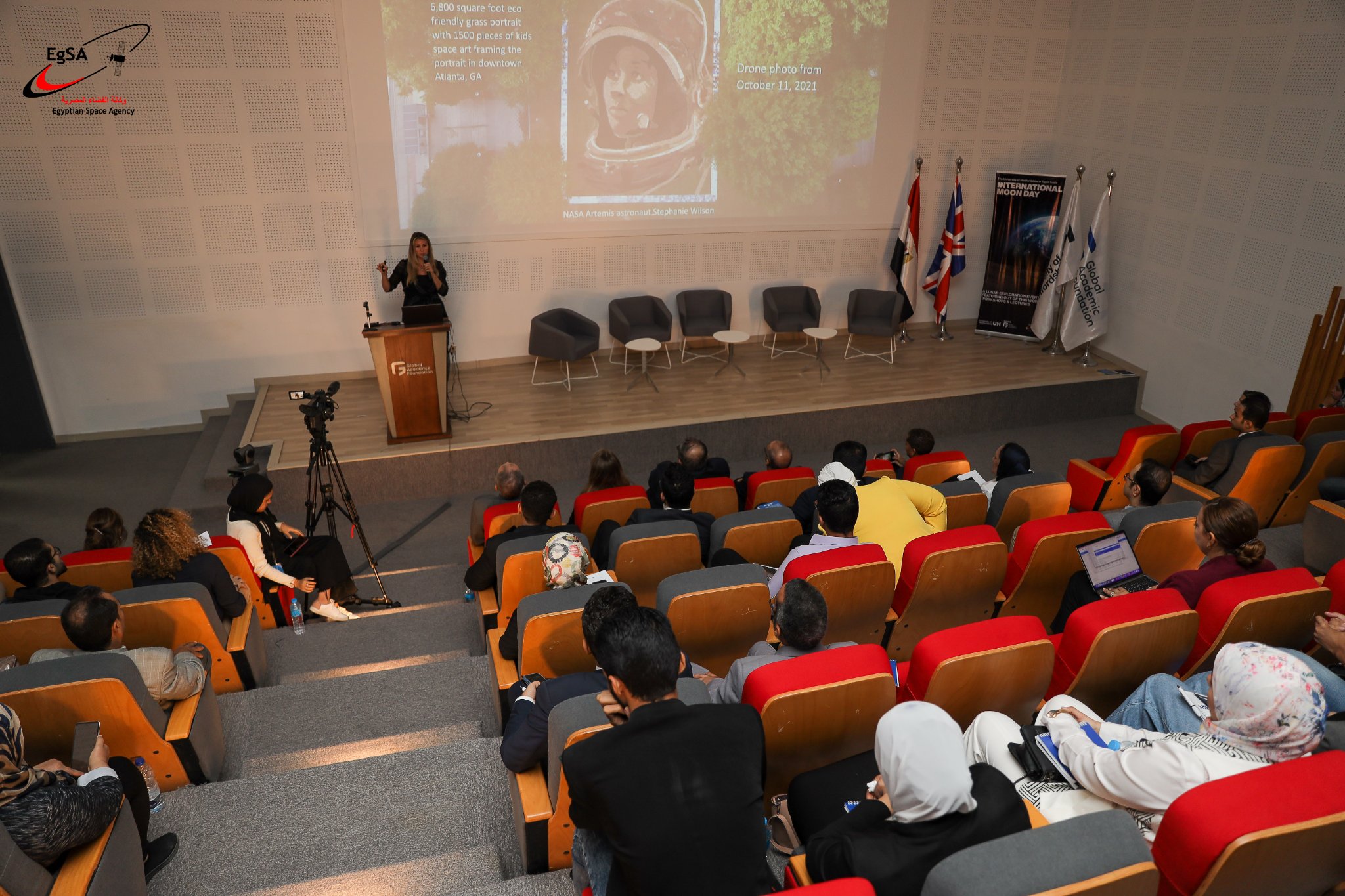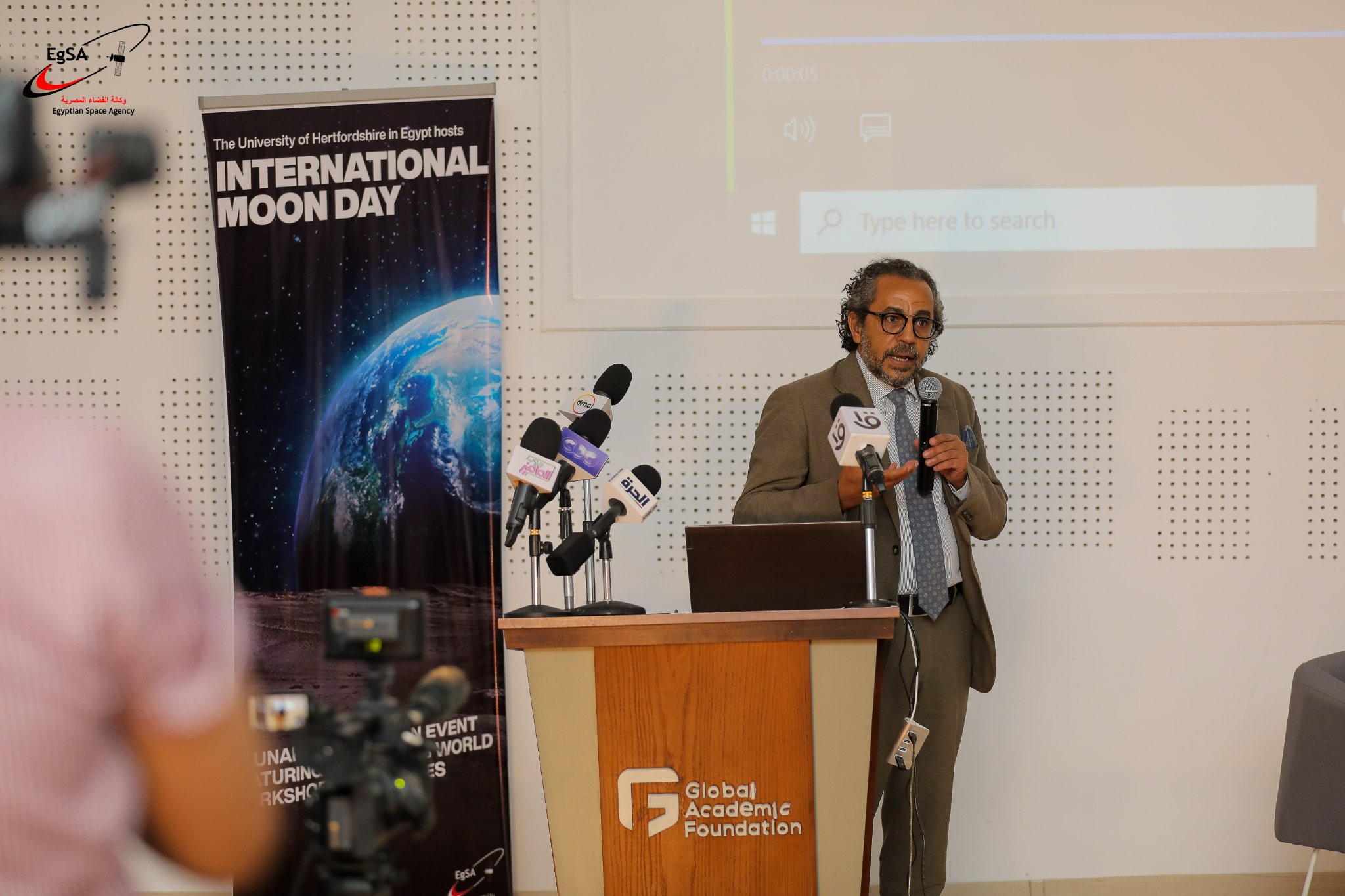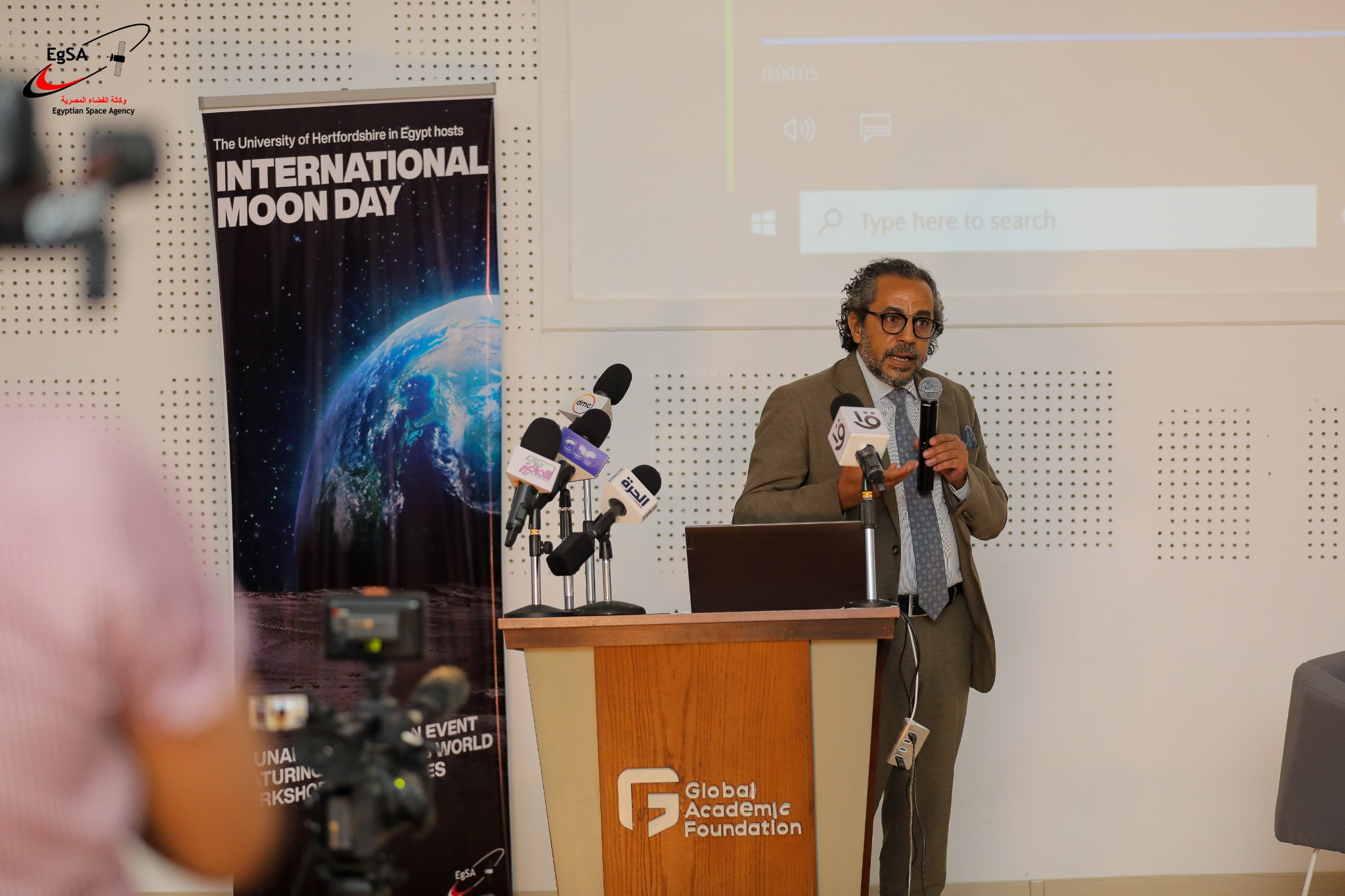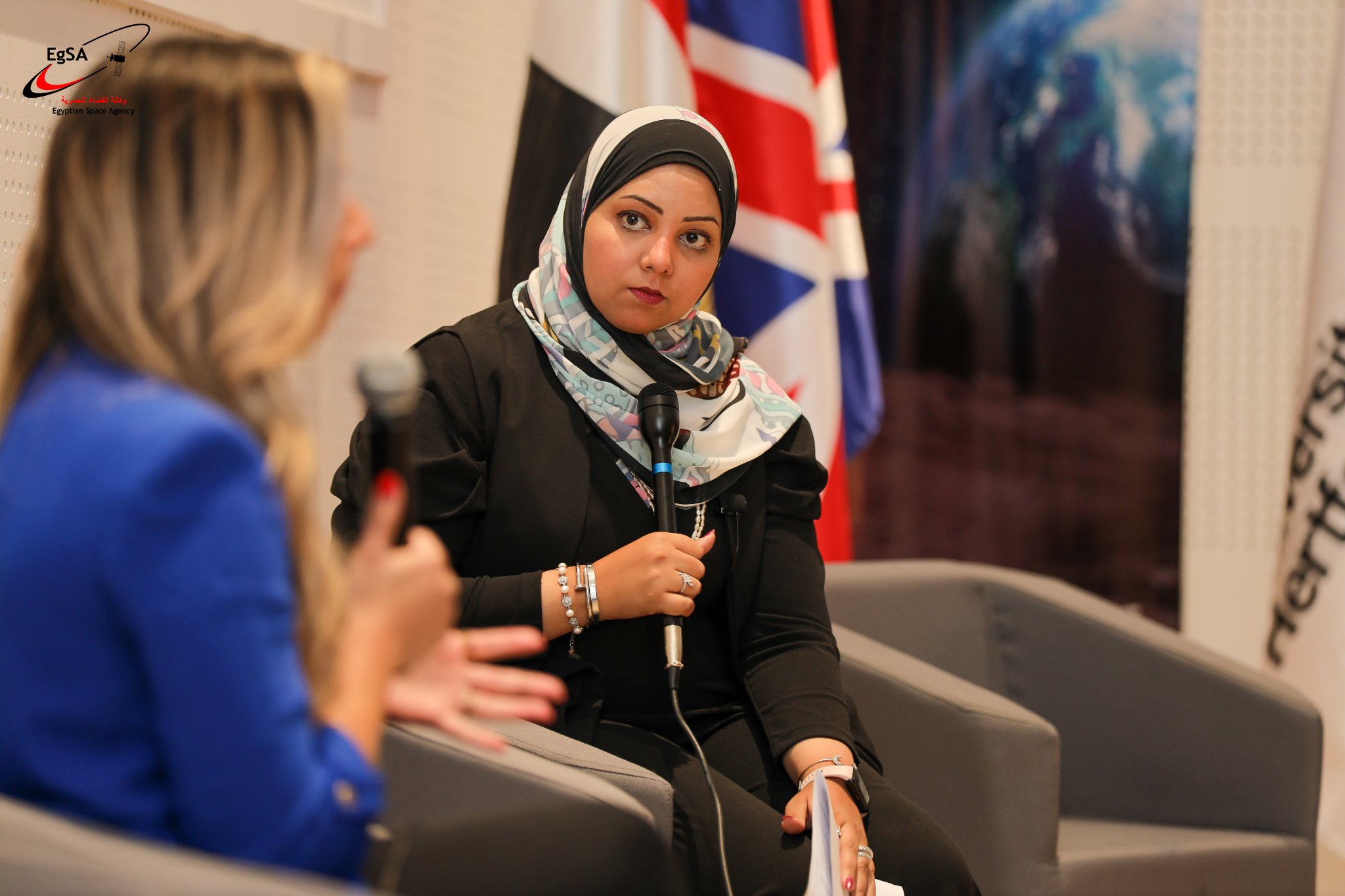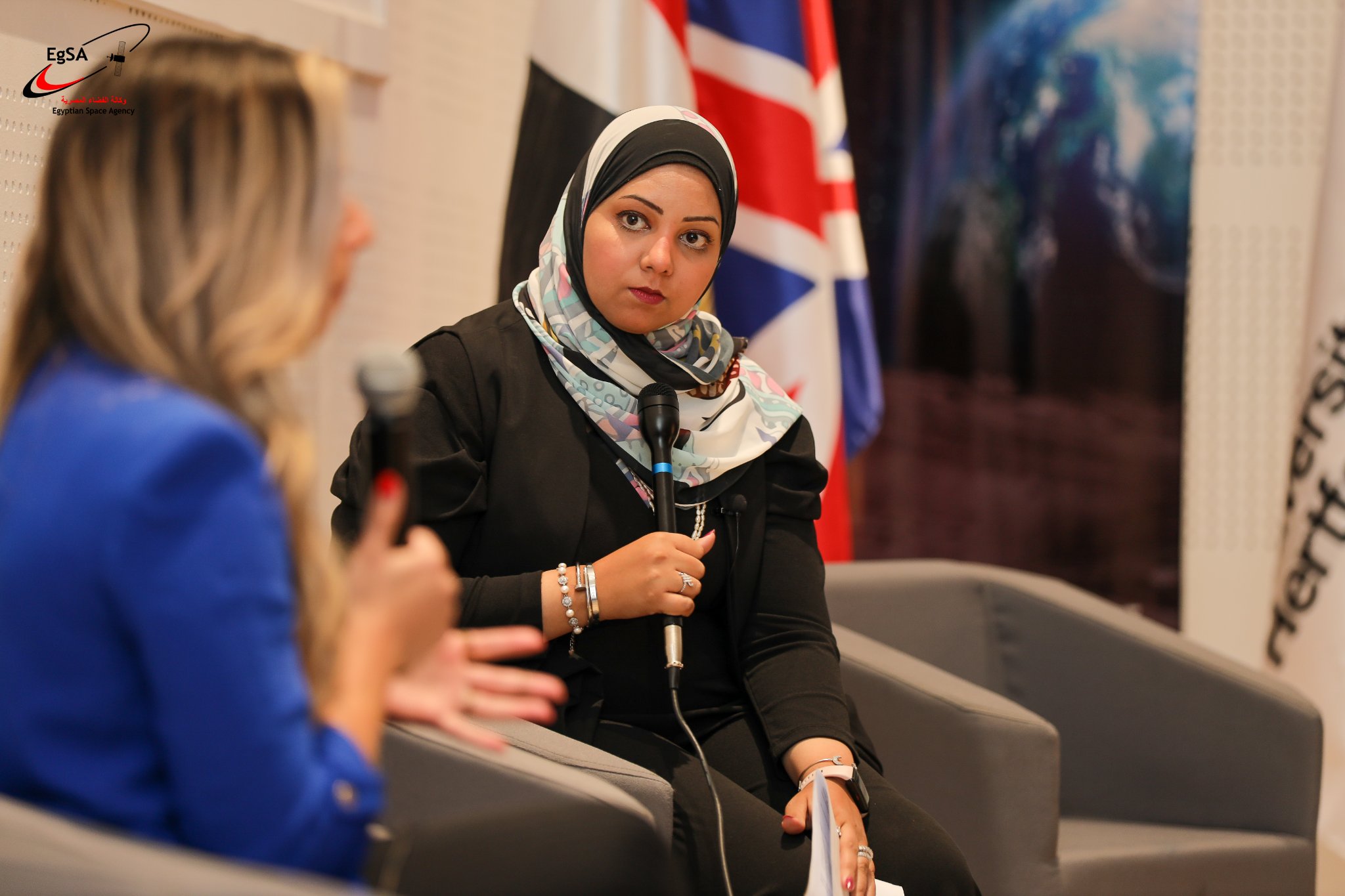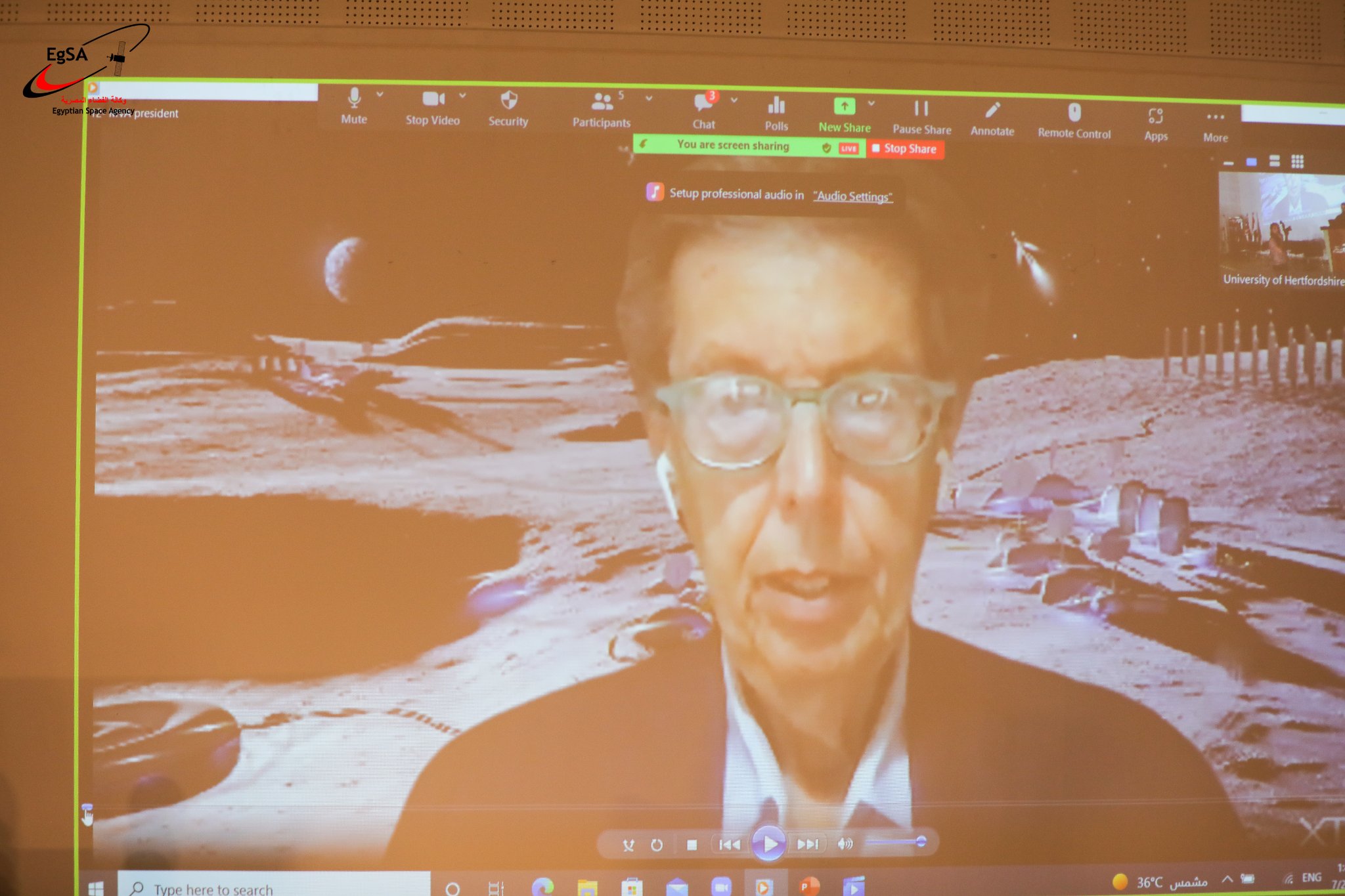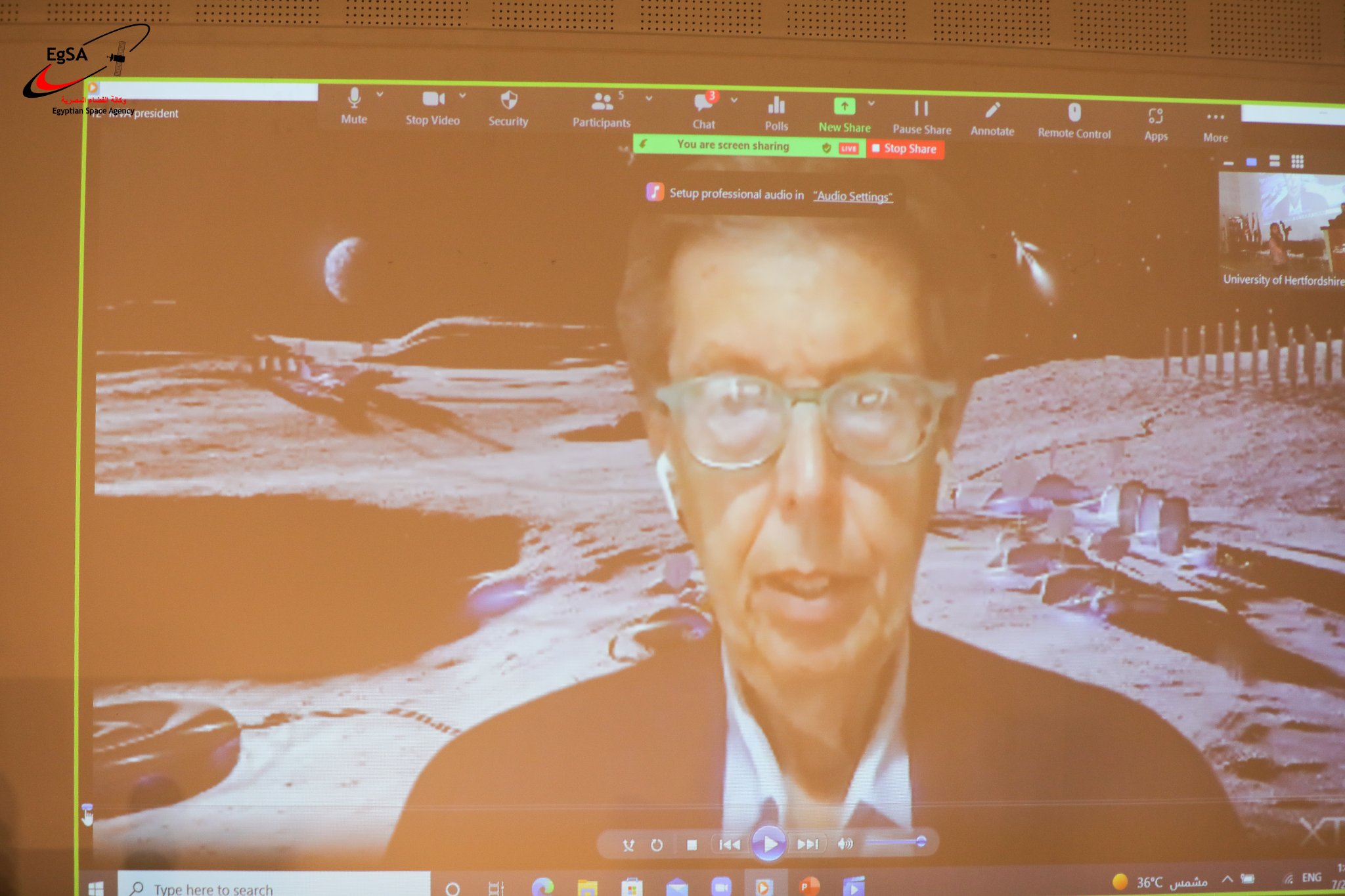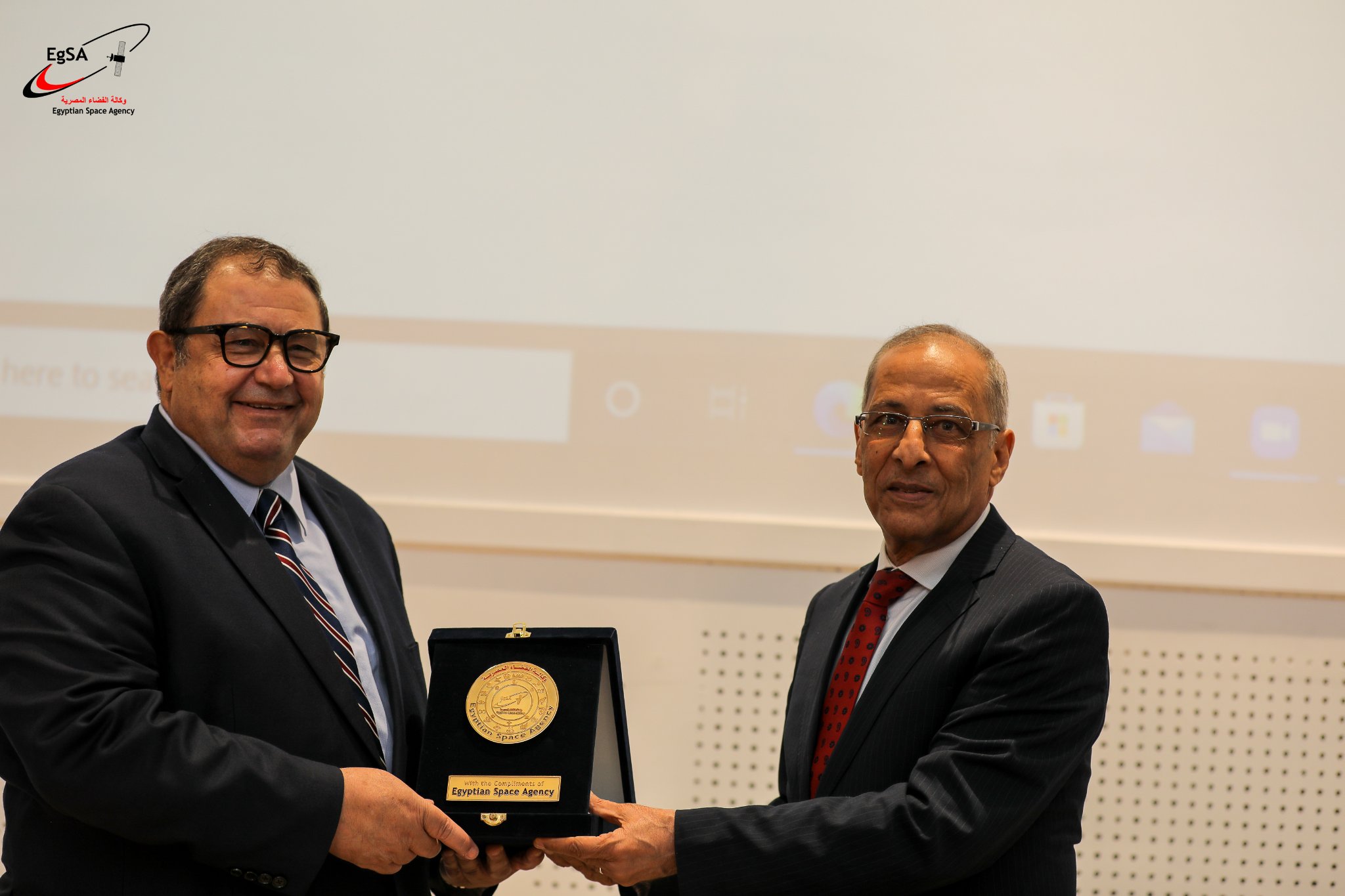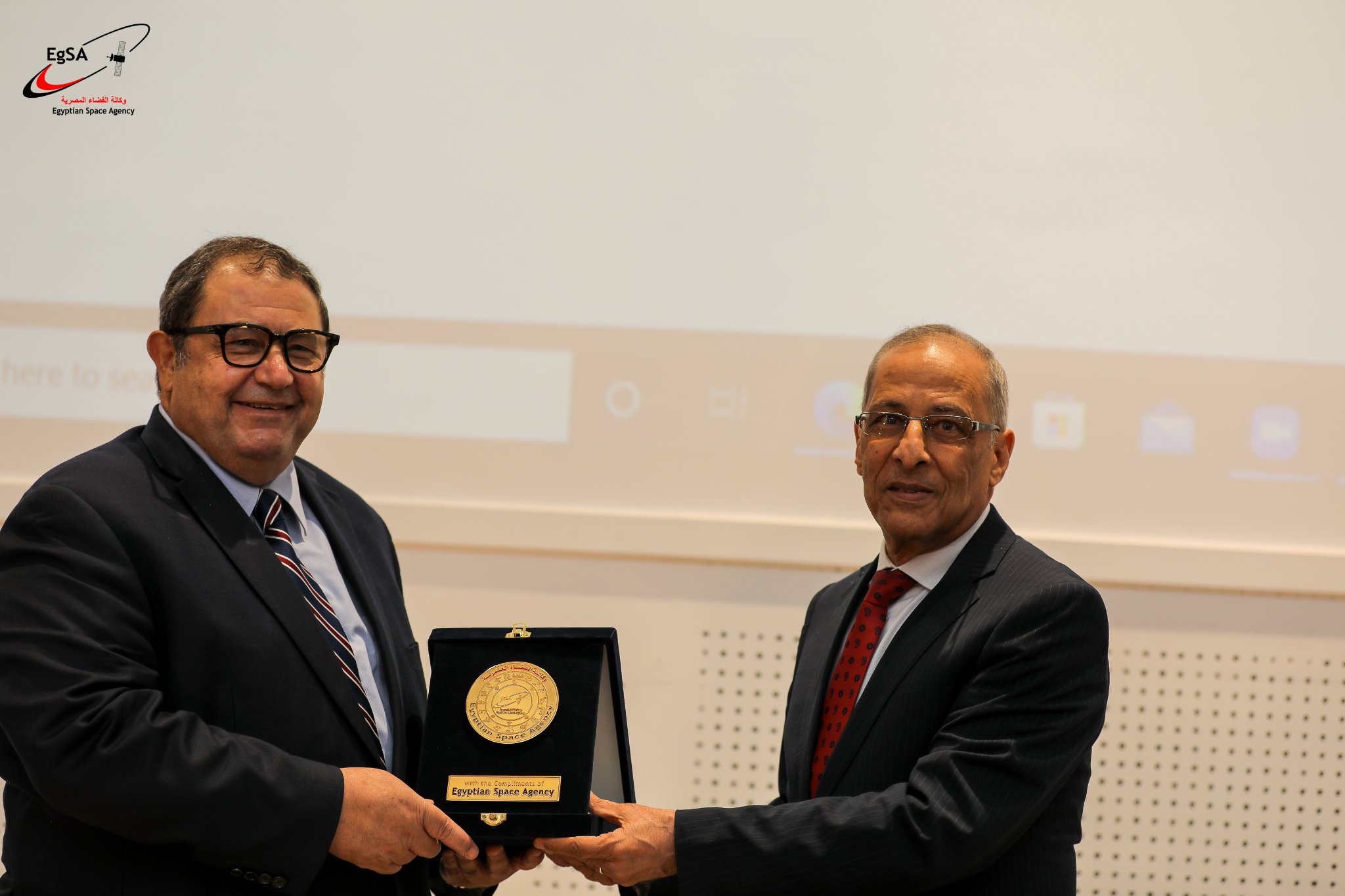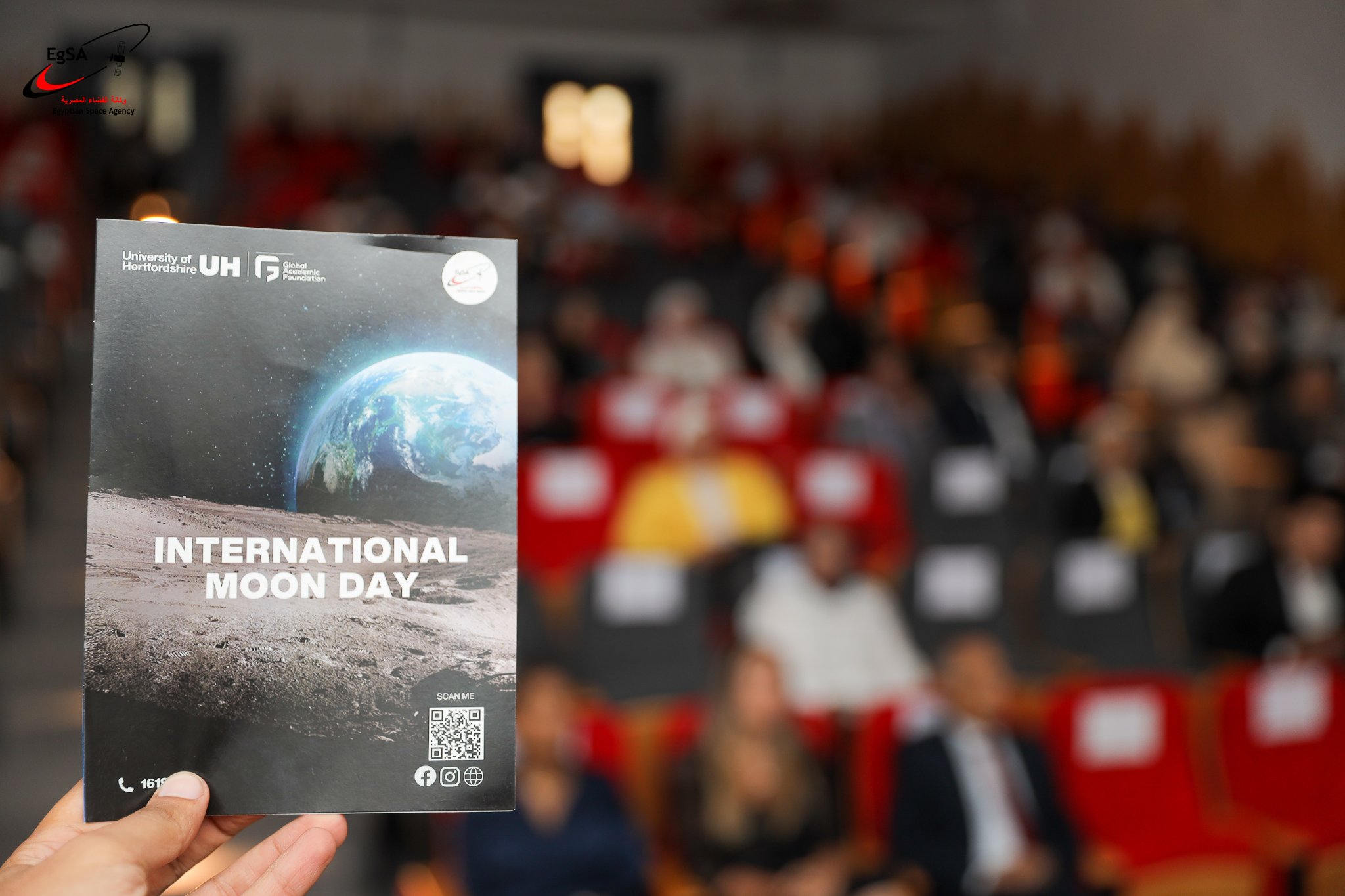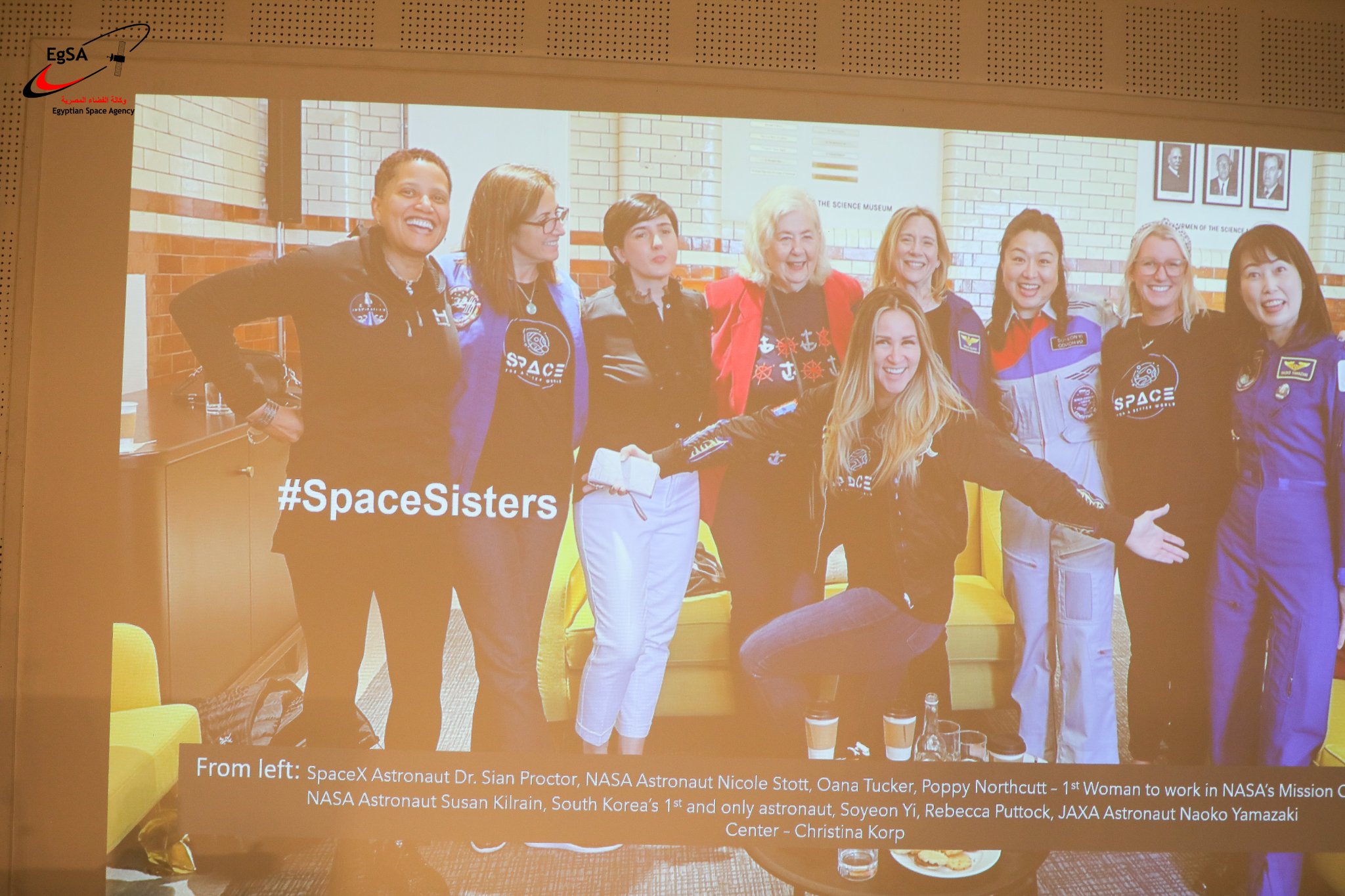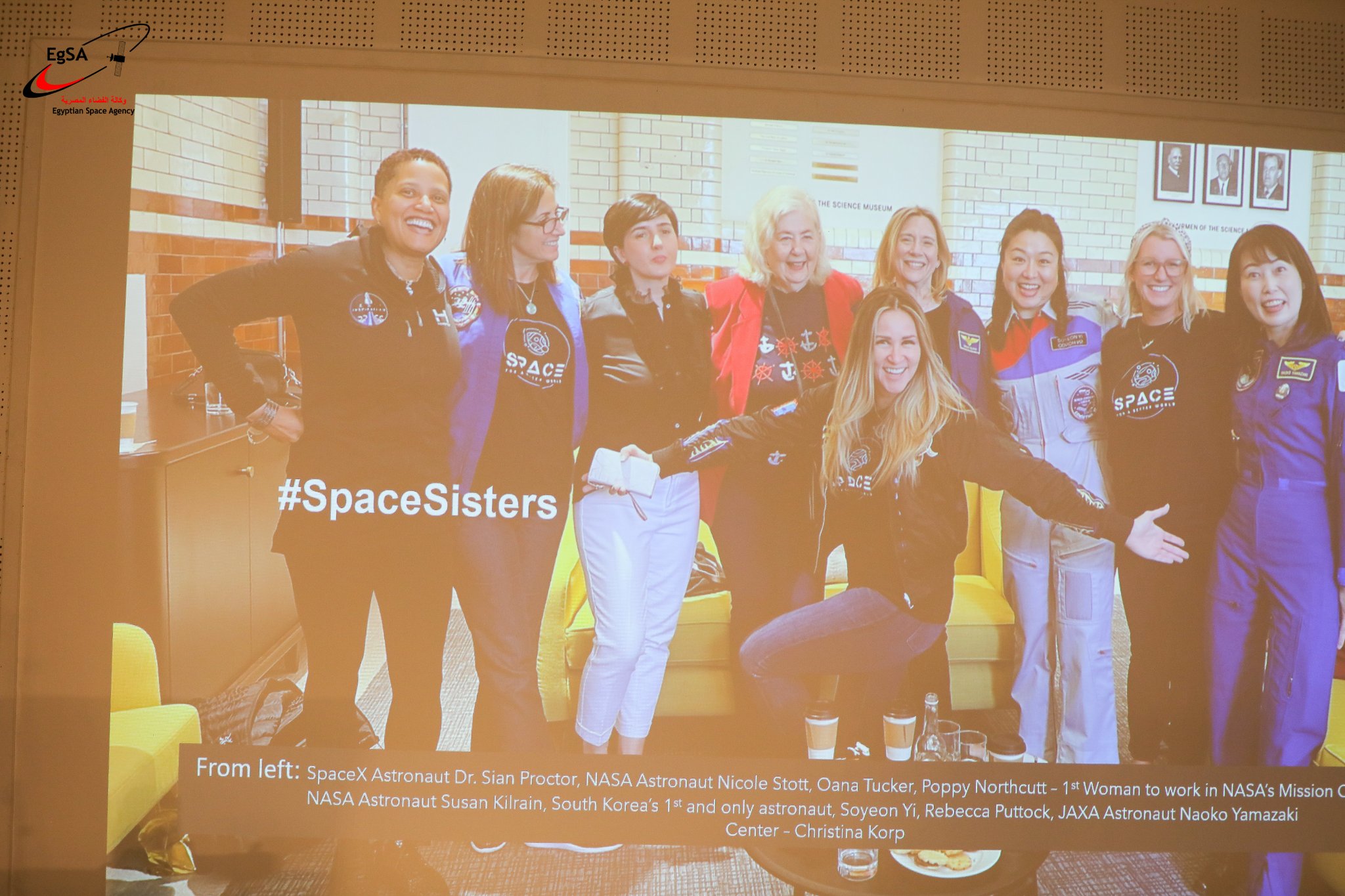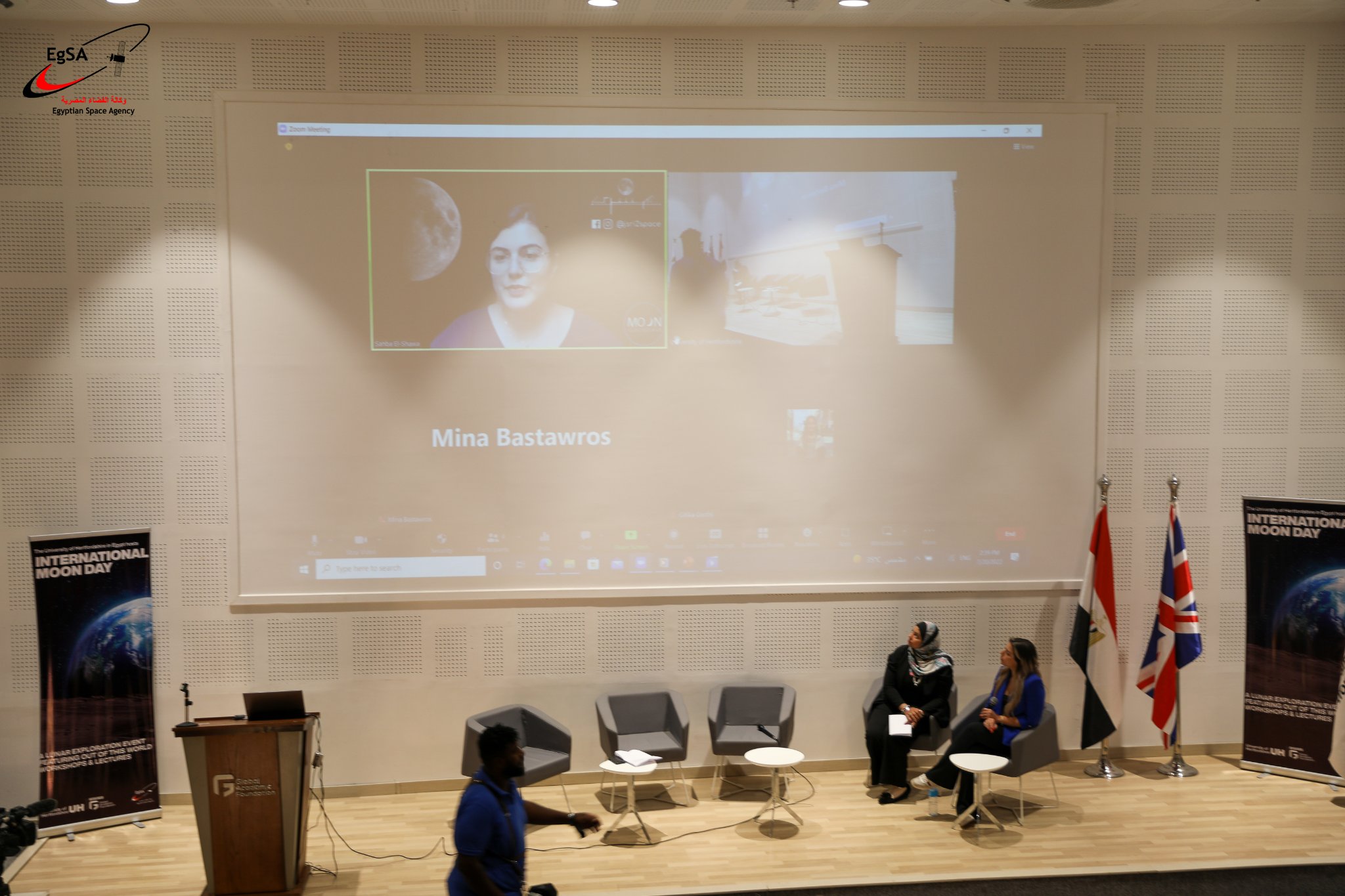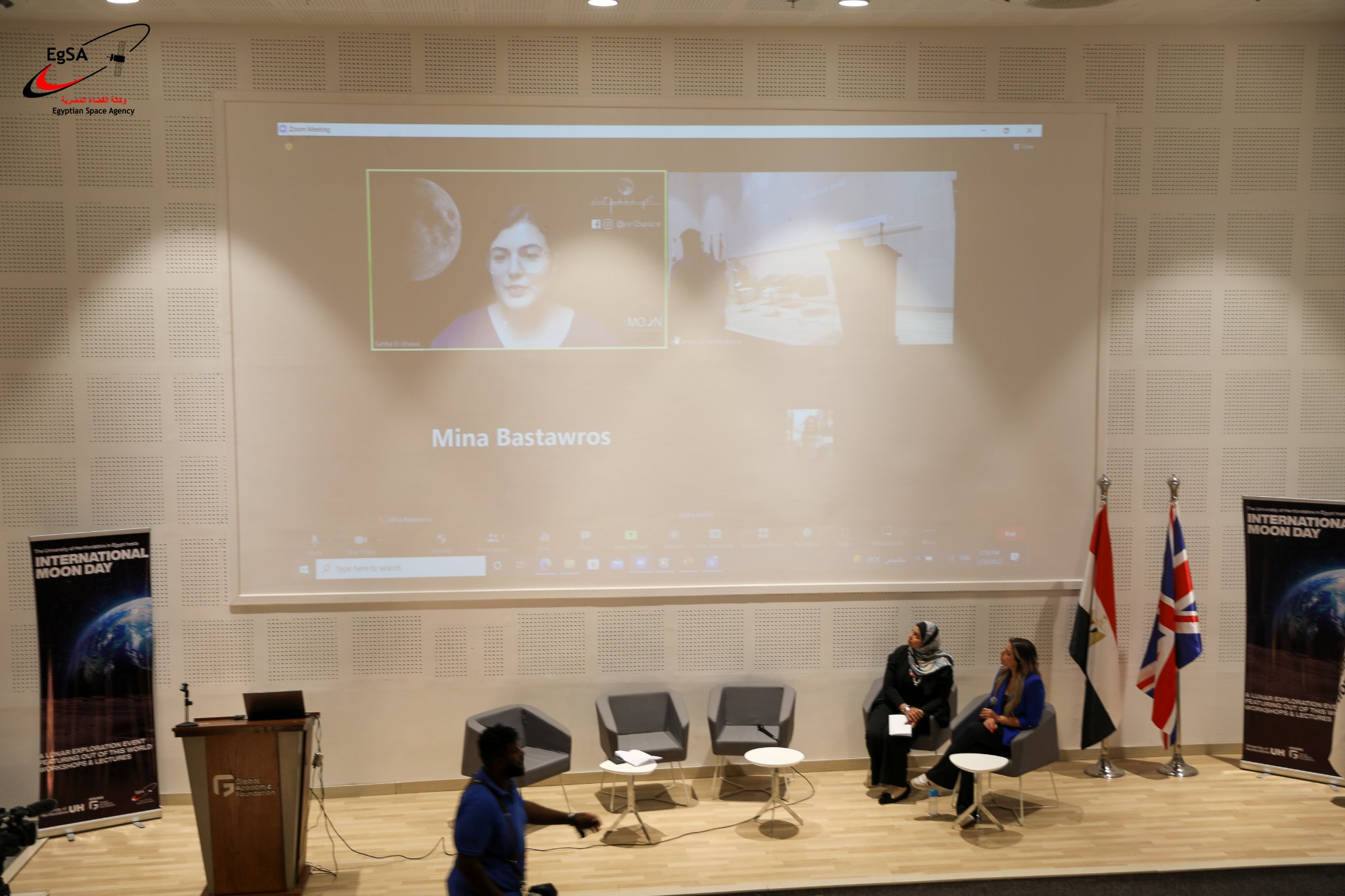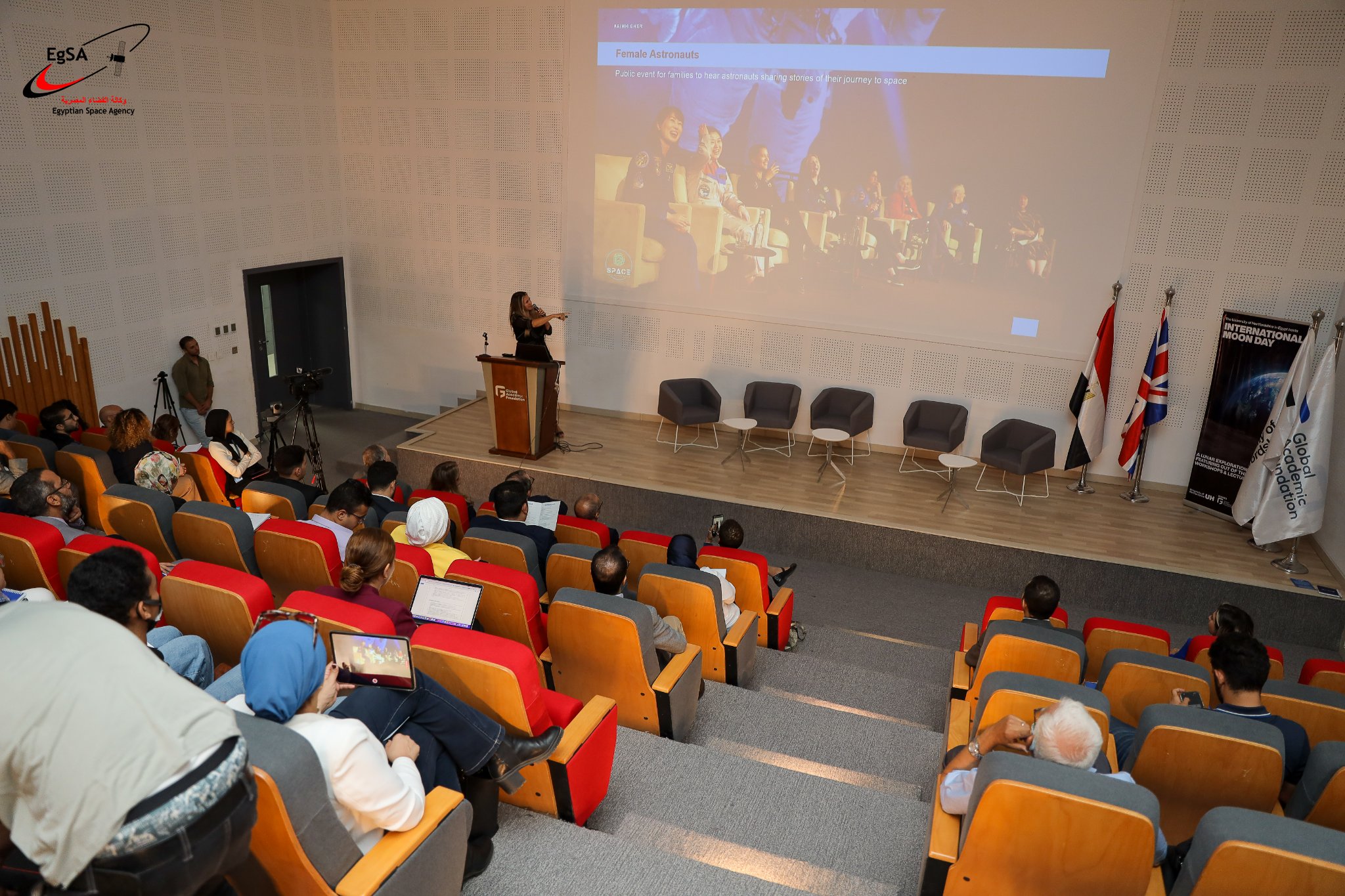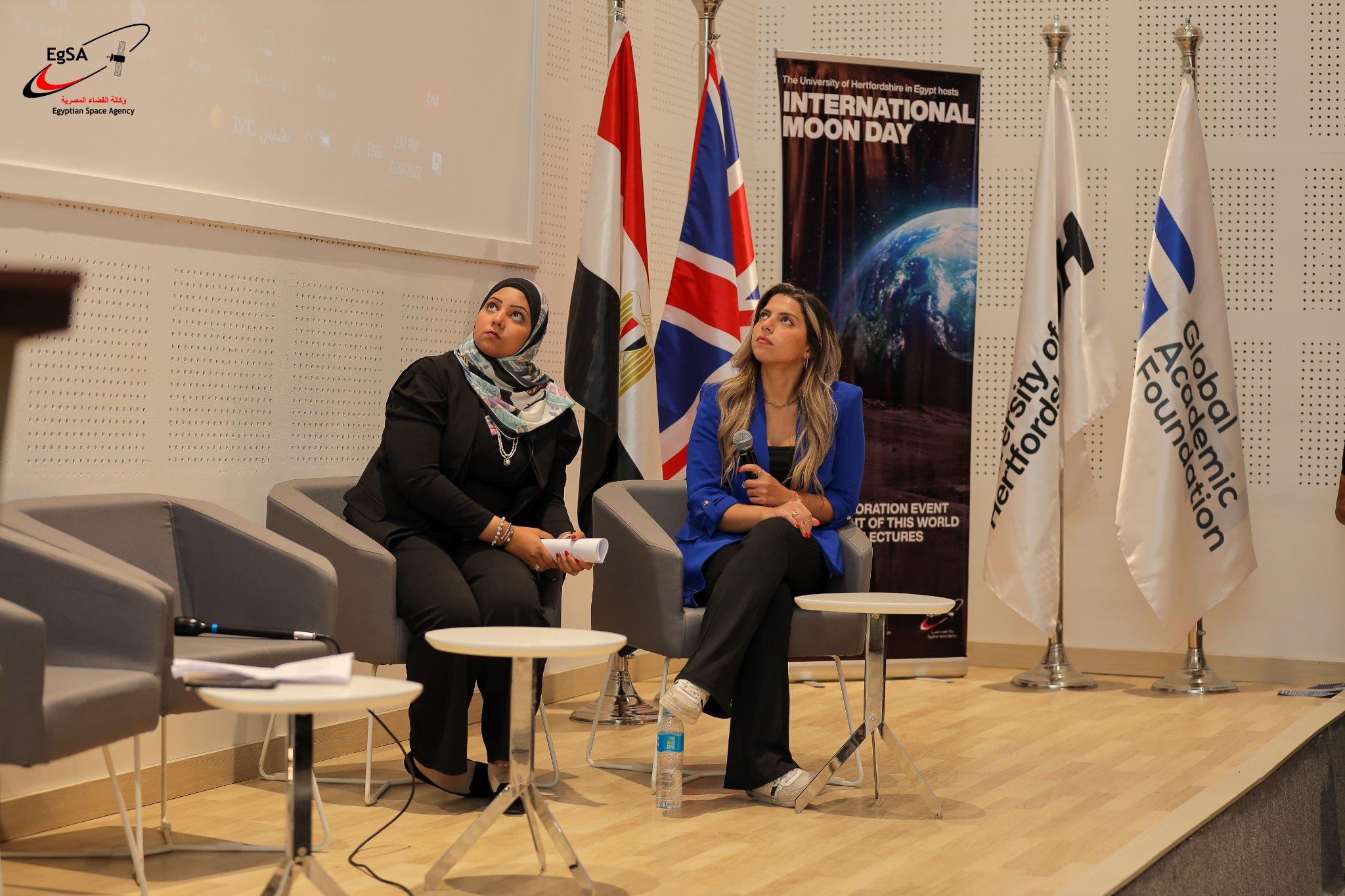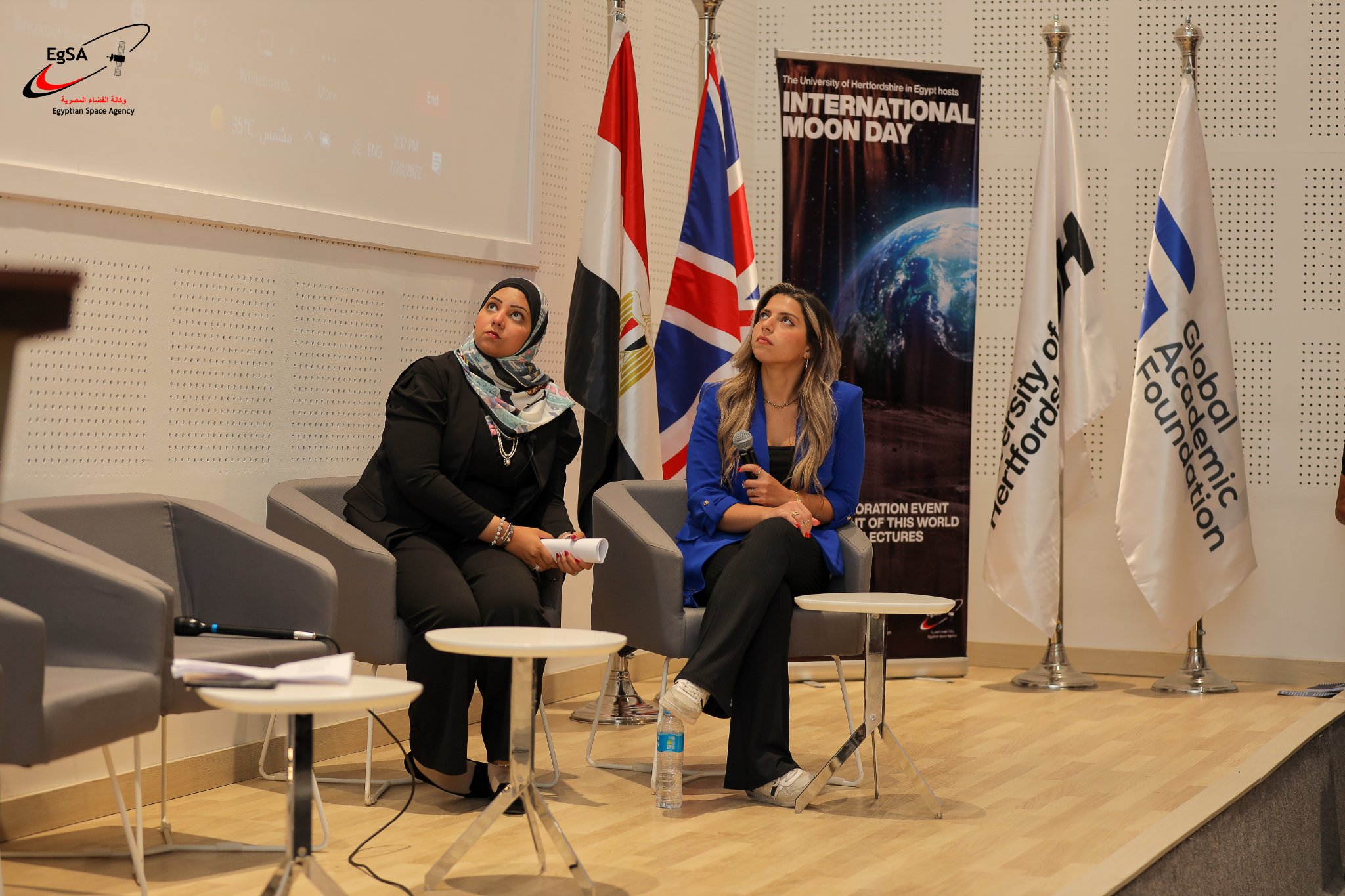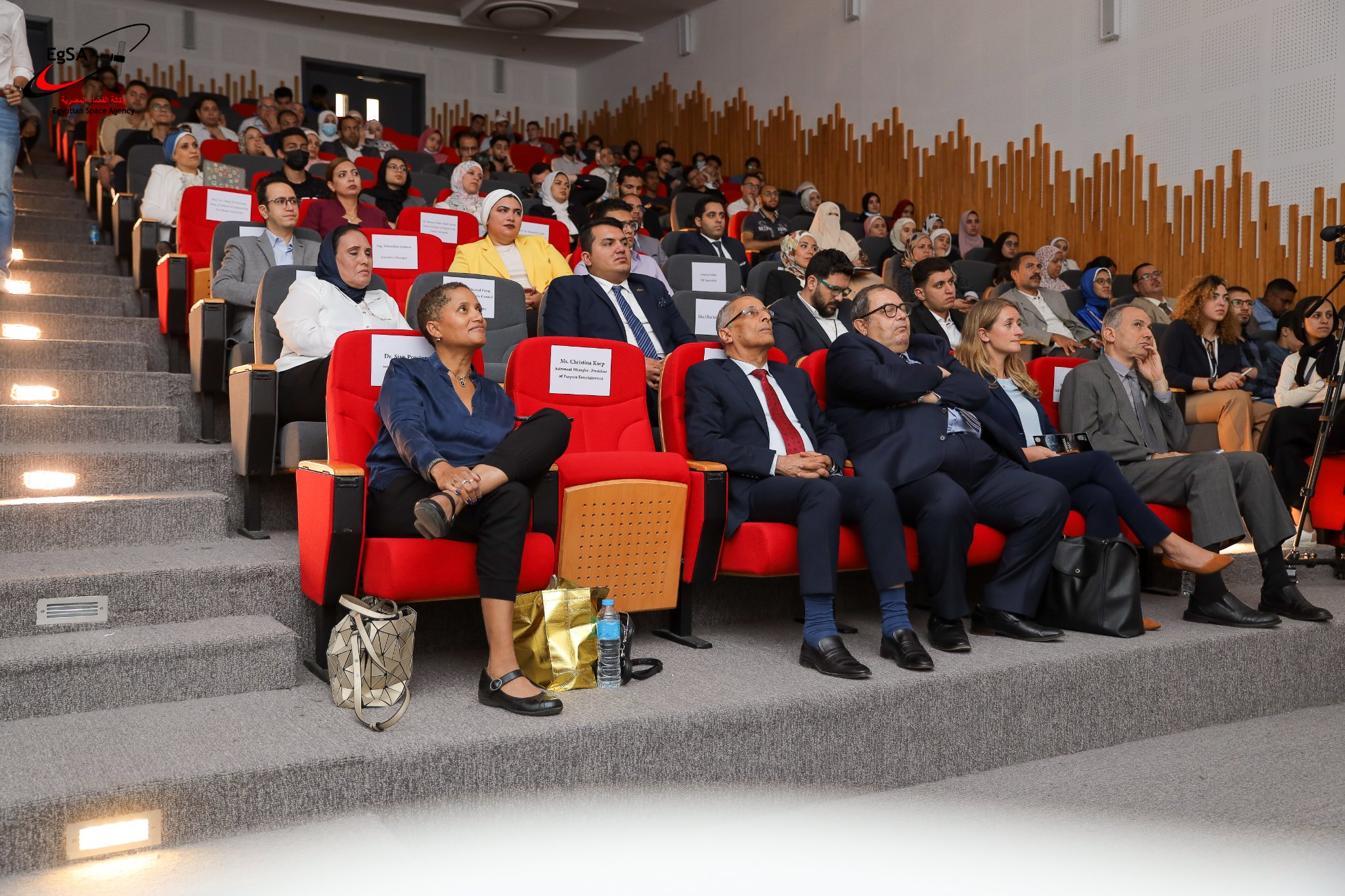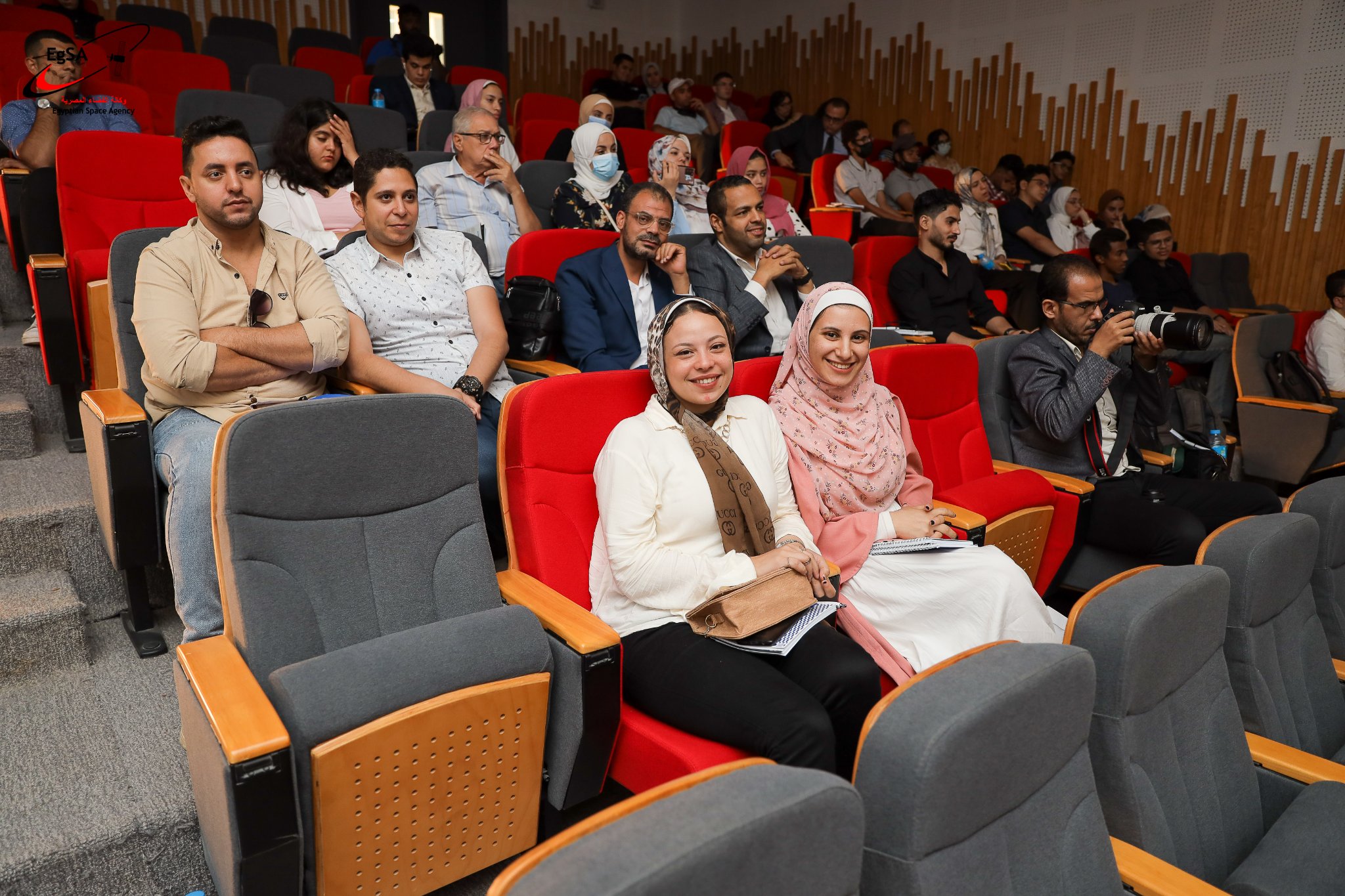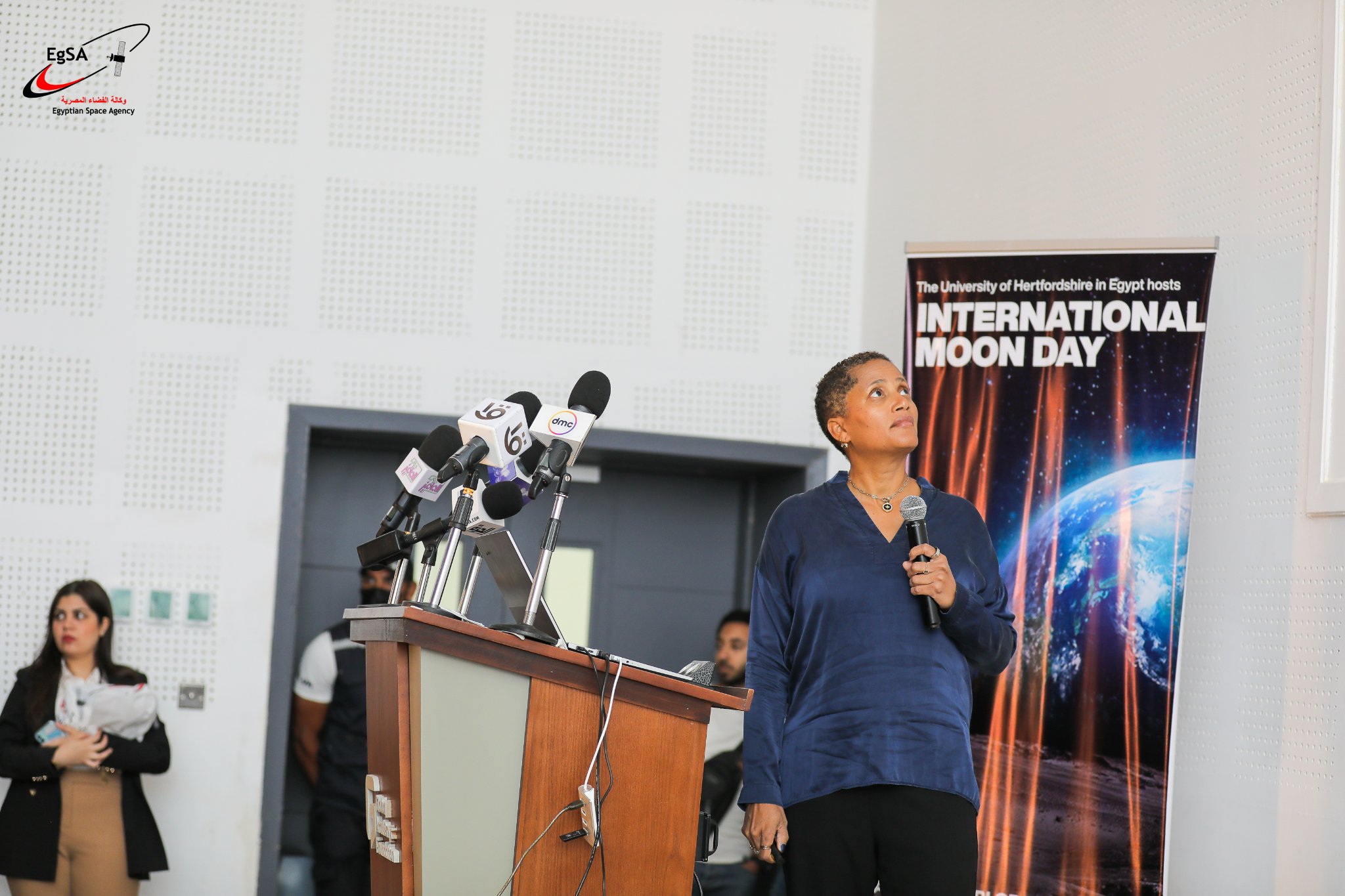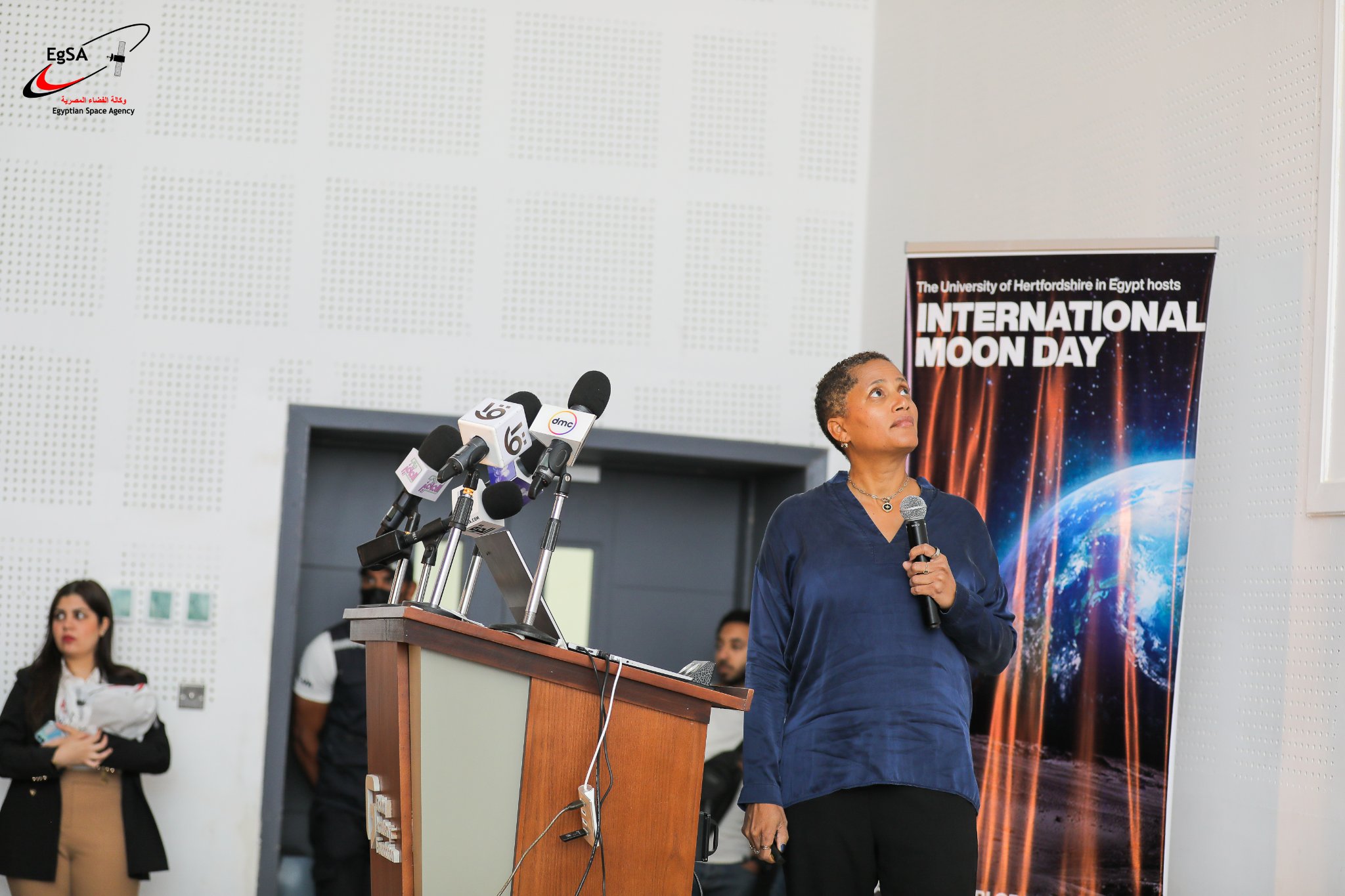 Read the Report