[Mexico – Brazil – Costa Rica-Spain – Guatemala] International Moon Symposium for Spanish and Portuguese Speakers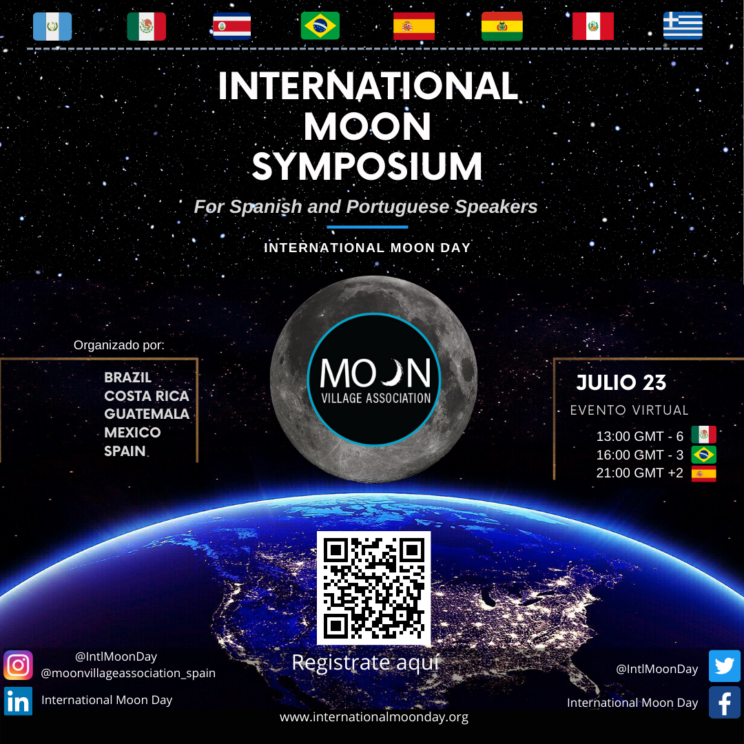 July 23, Online
The event will be held in Spanish and Portuguese to show our community that we can work together, know more about our capabilities and trust more in our knowledge skills. We can share our own organizations created to support each other and with the Moon Village Association, we can get all involved to work
together and support each other on projects related to the Moon. This event will show our countries the local projects about Moon exploration that are going on, that may be unknown to a lot of people, and change their beliefs that we do not have participation on space projects. And inspire them to get involved in space activities and projects.
This year we have the participation of 5 countries, Spain, Guatemala, México, Costa Rica and Brazil, and it will be hosted by 5 National Coordinators of the MoonVillage Association.
Watch event on Youtube
Read the Report