Lunar Horizons: Celebrating Moon Exploration and Beyond with Lunar Ventures (Spain)
July 21
@
10:00
–
12:00
CEST
Hosted by the SIRIUS Chair (www.chaire-sirius.eu), University Toulouse-Capitole, School of Law, Toulouse, France.
Date: July 20, 2023
Time: 10:00 AM – 14:00 PM
Language of the event: Spanish / English (TBA)
See Jordi Sandalinas' Linkedin siter for more details on each event
https://www.linkedin.com/in/jordisandalinas/recent-activity/events/

Lunar Horizons: Celebrating Moon Exploration and Beyond with Lunar Ventures (Spain)

09:45 AM – 10:00 AM. Jordi Sandalinas Baró. Adjunct Professor of Space Law and Drone Law (University of Madrid – UDIMA). Research Assistant to the SIRIUS Chair (www.chaire-sirius.eu), University Toulouse-Capitole, School of Law, Toulouse, France.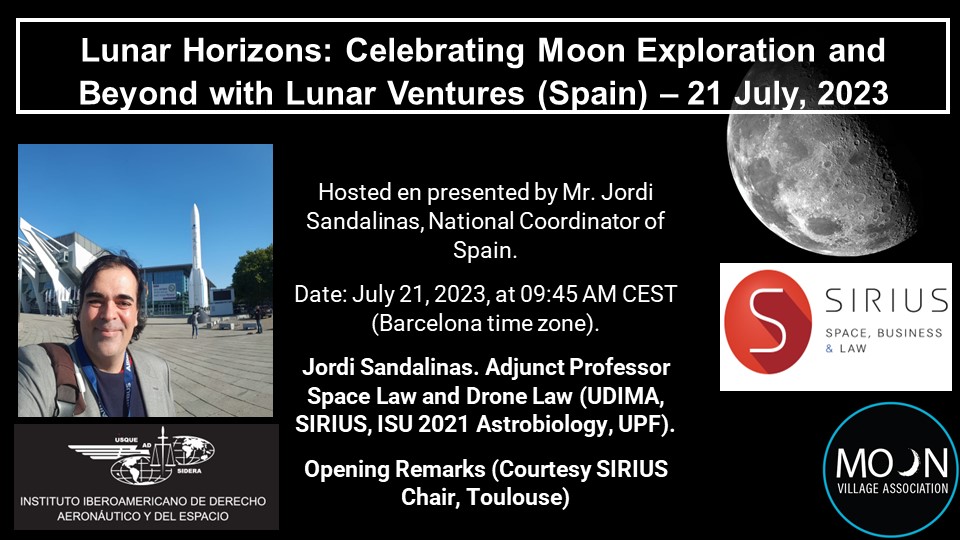 10:00 AM – 10:30 AM. Mr Carlos Garcia Sacristán (CDTI). Centre for the Development of Industrial Technology (Spain). ""Advances in Lunar exploration and development. Lunar Ventures and Beyond"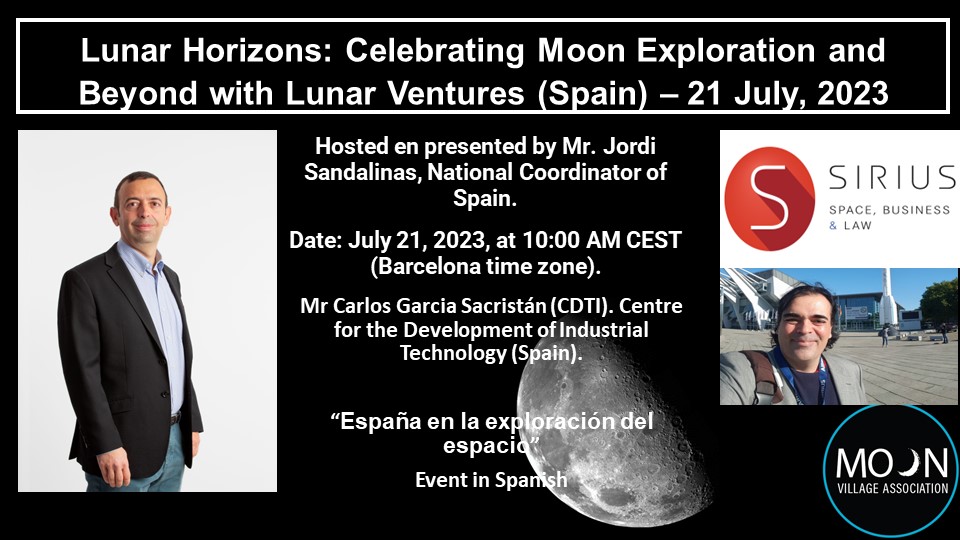 10:30 AM – 11:00 AM Round Table on Lunar industry development
11:00 AM to 11:30 Jordi Sandalinas. Closing remarks.