International Moon Day Celebration in Huntsville
July 21
@
08:30
–
13:00
UTC-4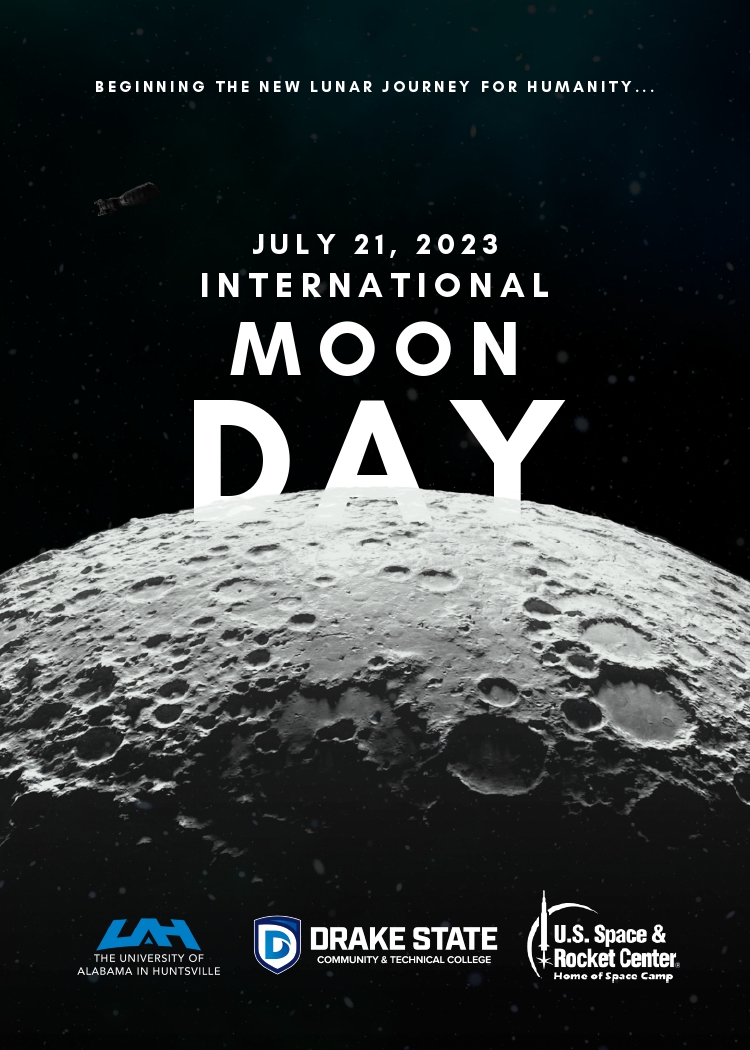 Drake State was honored to have been selected to host the main Inaugural International Moon Day event on July 20, 2022. This local event will be hosted in Huntsville, Alabama in collaboration with local education and industry partners, along with community leaders. The planning committee is expanding its membership to include University of Alabama in Huntsville (UAH), the newly developing Moon Village Association Club of Huntsville, Alabama.
Join us for the 2023 MUREP Research Colloquium and International Moon Day Celebration on Friday, July 21.
This event will feature a keynote lecture by John Mankins about lunar infrastructure and a panel discussion about scientific advancements making lunar exploration possible. Students will present projects related to aerospace research.
This event will be held at the UAH Conference Training Center from 8 am – 1 pm.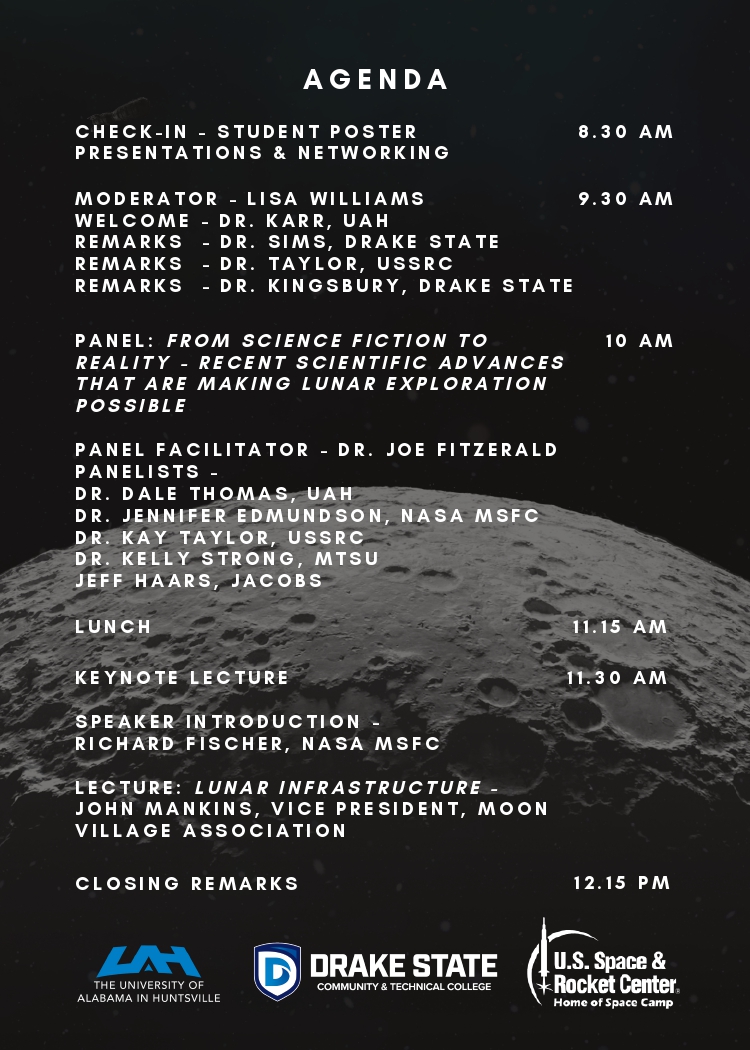 Watch on Youtube