[India] MVA-India – International Moon Day Celebration 2022

Moon Village Association – India:
The main objective of Moon Village Association – India is to unravel and promote the mission of Moon Village Association. This non-governmental organisation aims to build a diverse array of scientific, cultural, technical and interdisciplinary fields, forming an informal forum of academia, government, industry and the public who are interested in civilising the moon village concept in India.
MVA-India partners with prominent organisations to promote the commercialisation and civilisation of the Moon and make our troposphere extend beyond the Moon so that humans can inhabit the Moon. The organisation is working on making our dream utopia on the Moon.
International Moon Day 2022 – India:
The UN General Assembly proclaimed 20th July as International Moon Day, the anniversary of the first Human Landing on the Moon in 1969. Moon Village Association – India is here to celebrate this first global annual event on 20th July 2022, online this year. On this occasion, MVA-India aims to create awareness of the prospects for humanity, the sustainable Moon Exploration and Utilisation of the Moon commercially, and the need for a global policy to regulate activities in and around the Moon. IMD 2022 India is an open-to-all event to promote MVA activities to the general public through Competitions, hackathons, Lightning talks, Networking Sessions etc.
Tentative Schedule:
From
To
Event Description
9:30 AM
10:15 AM
Inaugural Ceremony & Chief Guest Remarks
10:15 AM
10:30 AM
Introduction to Moon Village Association
10:30 AM
10:40AM
Short Break
10:40 AM
11:00AM
MVA Trivia | Moon Village Association
11:00AM
1:30 PM
Lunar Multidisciplinary Design Thinking Workshop | APOSA
1:30 PM
2:00 PM
Lunch Break
2:00 PM
4:00 PM
Lunar Analog Habitat Design Hackathon | SPACEONOVA
4:00 PM
4:30 PM
Networking Session
4:30 PM
5:00 PM
Closing Ceremony – Winner Announcement, Closing Remarks
Note: All times in GMT+5:30. The above program is tentative and is subject to change by the organizers.
Events:
1. Keynote Talks:
MVA-India will be inviting eminent speakers from various backgrounds like Technology, Business, Law & Policy etc. All the keynotes will be on 17th July 2022.
Honorable Chief Guest of MVA-INDIA | IMD Celebration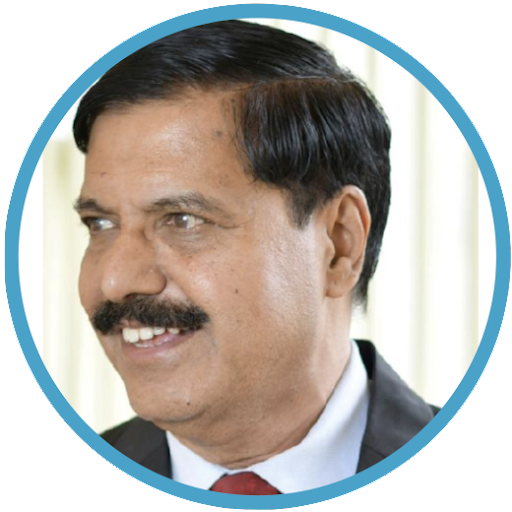 Dr. P V Venkitakrishnan
Retired Distinguished Scientist & Ex-Director, CBPO
Current Prof. Satish Dhawan Scientist
Indian Space Research Organization (ISRO) – HQ
Born on 16 May 1961 in Trichur, Kerala, Dr. Venkitakrishnan joined ISRO in 1983. A leader with 38 years of rich experience in the field of Launch Vehicles, Aerospace Materials & Manufacturing, he assumed various technical and managerial positions at ISRO such as Deputy Director (Materials and Mechanical Entity) and Associate Director of "The Vikram Sarabhai Space Centre (VSSC)", Director of the ISRO Propulsion Complex (IPRC), before retiring from his position as Director of the Capacity Building Programme Office (CBPO) at ISRO Headquarters. He was chairman for the Indigenization of Space Materials Committee(ISM).
Keynote Speaker Schedule
| 17th July 2022
| | | |
| --- | --- | --- |
| From | To | Keynote Speaker |
| 5:00 PM | 5:30 PM | Dr. Susmita Mohanty |
| 5:30 PM | 6:00 PM | Jatan Mehta |
| 6:00 PM | 6:30 PM | Dr. Vinod Kumar |
| 6:30 PM | 7:00 PM | Dr. Valentina Sumini |
| 7:00 PM | 7:30 PM | Chris Johnson |
Note: All times mentioned above are in GMT+5:30.
Keynote on "The Blur between Moon Exploration and Exploitation"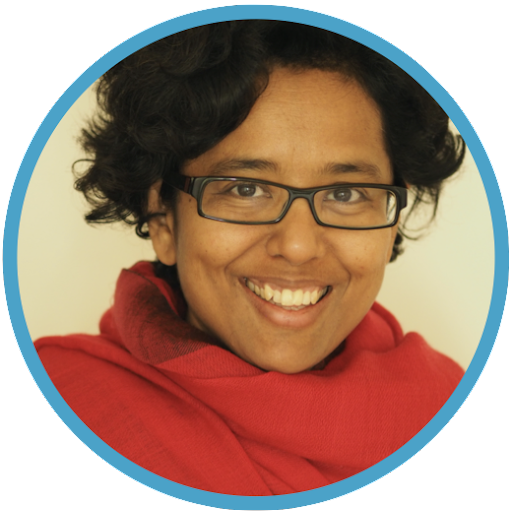 Dr. Susmita Mohanty
Susmita Mohanty is a spaceship designer and entrepreneur extraordinaire. She is the only space entrepreneur in the world to have co-founded space companies on three different continents: EARTH2ORBIT, Bangalore (2009-2021), LIQUIFER, Vienna (2004-ongoing) and MOONFRONT, San Francisco (2001-07). Prior to turning entrepreneur, she worked for the International Space Station Program at Boeing in California and did a short stint at NASA Johnson. In autumn 2021, she launched India's first dedicated space think tank Spaceport SARABHAI.
Keynote on "From Chandrayaan to Artemis"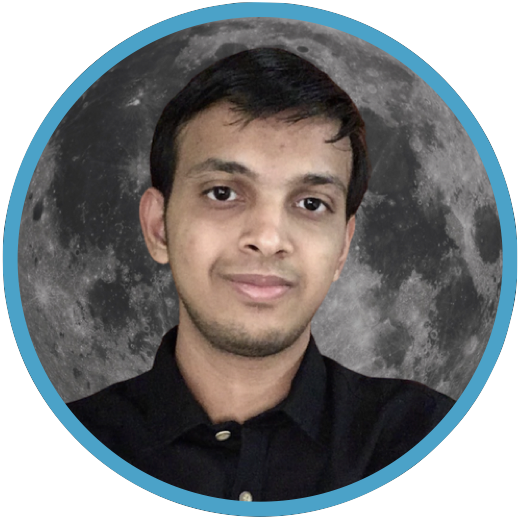 Jatan Mehta
Jatan Mehta is an independent, globally published space exploration writer and the Contributing Editor for The Planetary Society. In particular he writes Moon Monday, the world's only newsletter dedicated to covering our renewed, worldwide return to exploring our cosmic neighbor, including plans to return humans this decade. All of his writings can be found at blog.jatan.space.
Keynote on "Telecommunication, Navigation and Remote Sensing of Moon"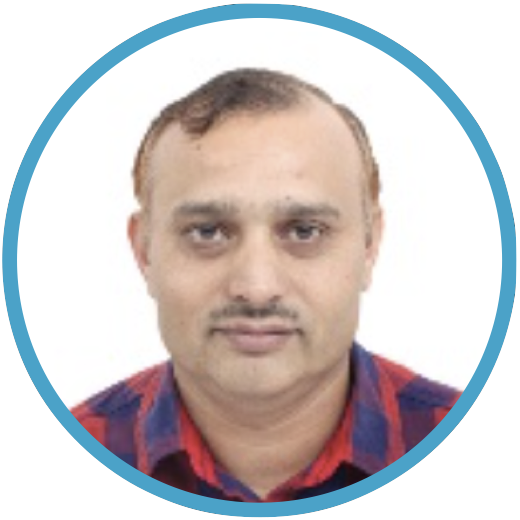 Dr. Vinod Kumar
Dr. Vinod Kumar is presently Director, Promotion Directorate at Indian National Space Promotion & Authorisation Centre (IN-SPACe), Department of Space. IN-SPACe is an autonomous body, a single window nodal agency, with its own cadre; "to permit, regulate, promote, hand-hold, monitor and supervise Space Activities of Non-Governmental Private Entities (NGPEs) in India." He is also working as Executive Secretary, Astronautical Society of India (ASI). Before joining IN-SPACe he was heading the GEO Control Dynamics Design Division and working as Deputy Project Director, Attitude and Orbit Control System, at U R Rao Satellite Centre (URSC), ISRO, Bengaluru.
Keynote on "Sustainable design strategy and major aspects of planning and designing to enable Human Lunar Exploration"
Valentina Sumini, Ph.D
Valentina Sumini, Ph.D., is a space architect who offers computational design solutions supporting human life in extreme environments on Earth and facilitates human space exploration on the Moon and Mars. Valentina is Visiting Professor at Politecnico di Milano, where she teaches the course "Architecture for Human Space Exploration" and also created a collaborative classroom with the MIT Media Lab Webinar Series "Design Exploration: towards a Moon Architecture".
Keynote on "The policy aspects concerning sustainable lunar exploration vis-à-vis the exploitation of lunar resources for commercial and/or scientific purposes"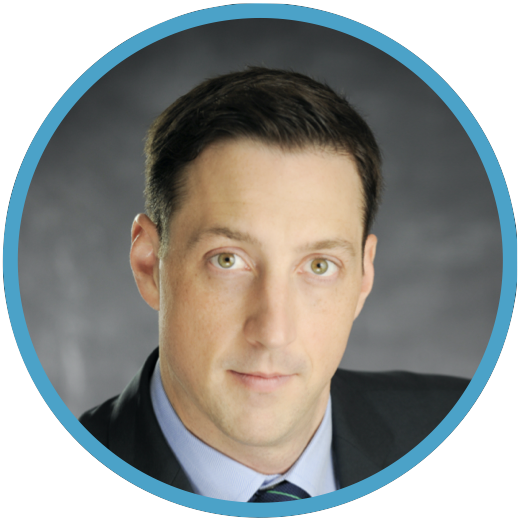 Christopher Johnson
Christopher Johnson is the Space Law Advisor at the Secure World Foundation, and a Professor of Law (Adjunct) at the Georgetown University Law Center where he co-teaches the Space Law Seminar. He is also a Faculty Member at the International Space University and a Member of the International Institute of Space Law. Mr. Johnson has written widely on space law and policy issues, and represents the Secure World Foundation at the United Nations Committee on the Peaceful Uses of Outer Space (COPUOS).
2. Lunar Analog Habitat Design Hackathon
Humanity's first step towards becoming a space-faring species will be marked by setting up settlements on the Moon. However, to understand the challenges that lie ahead, we should implement best practices and propose solutions here on Earth and thus be prepared for near-term and future exploration.
To celebrate the International Moon Day on 20th July in a grand way, MVA-India is partnering with Spaceonova, the leading space education and research company in India, to launch this Lunar Analog Habitat Design Hackathon.
It's a great opportunity that unites the architects, engineers and scientists to work as an interdisciplinary team to design a lunar analogue habitat in 3 days. Participating teams get the opportunity to get feedback from experts towards the goal of designing a habitat for crews to conduct lunar-like missions. The finalist teams will present their ideas and designs on the day of the event to an extensive international audience and the judge's panel. Exciting prizes await for the top 3 winners!
Timeline of Lunar Analog Habitat Design Hackathon:
July 15 | 00:01 IST | Release of Problem Statement
July 15 – 17 | Hackathon (Round 1)
July 17 | 23:59 IST | Submission of proposal
July 18 | Screening to select top 5-8 teams / individuals
July 20 | Final Presentation
3. Multidisciplinary Design Thinking Workshop on "Establishing a Sustainable Lunar Colony"
MVA-India is proud to partner with APOSA (Asia-Pacific Oceania Space Association) to reinvigorate your thinking with a Multidisciplinary Design Thinking Workshop on "Establishing a Sustainable Lunar Colony". This event is designed to provide a flavor of different disciplines involved in lunar habitation and sharpen your problem-solving skills.
This workshop will probe you into the challenges of the following perspectives:
Space Technology
Lunar Law and Policy
Lunar Commerce
Space Food
Lunar Architecture
Psychology
Lunar culture
Lunar Transportation
Like-minded problem solvers from different disciplines will be put together through multiple spirited brainstorming sessions using the design thinking approach. You will also be interacting with experts from various disciplines to reach in-depth on the topics! This design thinking workshop is about exploring creativity, fun-filled and designed for out-of-box thinking!
The participants from any discipline and background are encouraged to join us. Put on your creative hat! and join us on 20th July 2022.
4. Poster Making
Are you still dreaming of settling on the Moon? Are you envisioning your future on the moon? Let's bring your dreams and your visions into your hands. MVA-India is here to help you to make your dreams true. MVA-India has come up with the Poster-Making challenge on the occasion of International Moon Day 2022. The theme for Poster making is "Lunar Exploration Coordination & Sustainability". Let's unravel the space architect in you.

General Rules:
Participants are free to create their posters in the form of a hand drawing, digital drawing, painting, doodle or sketches.
The art must be original and must be solely made by the participant.
Upload your artwork in registration form below, along with a short description of your work.
The participants can also provide their social media handles and reshare their work.
The top entries will be awarded space goodies.
Design format:
File size A4 or A3
Submission format:
File extension .jpg, JPEG, .png, .svg, or .pdf. The file name should be the participant's full name.
Rubrics:
Relevance to the topic
Creativity
Description of the art work
Social Media Exposure and number of Likes
Registration for the Poster Making is now closed.
5. Moon Trivia
Moon exploration is not merely exploring the components of the moon but exploring the beautiful history of the Moon. It's exploring every trivials of the moon. Are you a moon explorer? Let's explore your knowledge of the moon. MVA -India is giving you a moon exploring, mind-blowing quiz competition. Get ready to wrack your mind on 20th July 2022.
General Rules:
The quiz will be conducted online, where the participants will compete with the other participants. The quiz will be timed; the faster one answers, the more points the participant will receive. The quiz theme is the Moon and space, and there will be around 30 questions. The questions can be MCQs, fill-in-the-blanks etc. There will be no negative points for wrong answers.
Participants are advised to register for the quiz using their real and full names.
Register now for MVA-India IMD Celebration 2022:
The event will be free and open to all nationalities. And the platform used will be Zoom.

Registration
Note: The registrations for the Lunar Analog Habitat Design Hackathon and Keynote Sessions are now closed. You can still register for the Multidisciplinary Design Thinking Workshop on "Establishing a Sustainable Lunar Village" until 17th July, 2022 23:59 IST (GMT +5:30)
Event Partners:
Knowledge & Platform Partner:
APOSA (Asia Pacific Oceania Space Association)



Knowledge Partners:
Spaceonova Interested in Sponsoring our event?
Drop a mail to: gracio.joyal@moonvillageassociation.org (Event Manager) and keerthi.gopi@moonvillageassociation.org (Co-Event Manager)
Organizing Team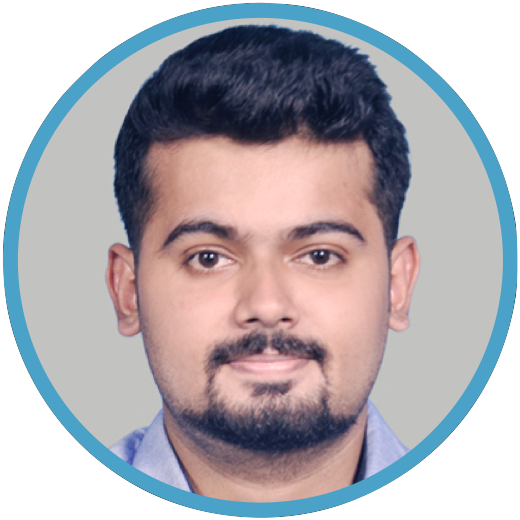 Event Manager: Gracio Joyal Lobo

Gracio Joyal Lobo is a Materials & Process Engineer at Boeing under their Research & Technology Team in Bengaluru, India. He has several years of experience working in the Aerospace Industry. He has done his Bachelor's in Aerospace Engineering and has won the prestigious INAE Innovative Students Project award for his project on wing design.
He is the current National Point of Contact of India for Moon Village Association and has also worked for several organizations like SGAC, SSERD & APOSA as a volunteer. He was one of the Technical Advisors at the European Space Design Competition 2021. He was part of the organizing team of SGAC's AP-SGOW 2020 & its first local event in India, SG[India] in 2022.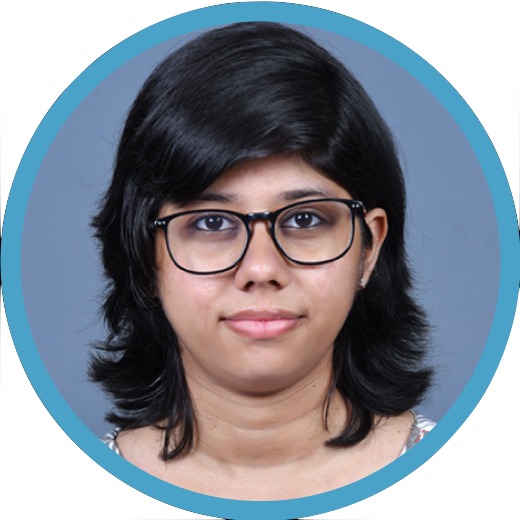 Co-Event Manager: Keerthi Gopi

A highly motivated and hardworking individual, pursuing a Bachelor in Aerospace Engineering at Hindustan Institute of Technology and Science, Chennai. She has a keen interest in Astrodynamics, Astronomy and Space Engineering.
She is the National Point of Contact of India in Moon Village Association at present. She has interned as Team Lead at Abyom SpaceTech and Defense Pvt Ltd, Content Developer at Indian Space Society, Research Project Intern at Naxxatra Sciences and Collaborative Research and Citizen Scientist at NASA.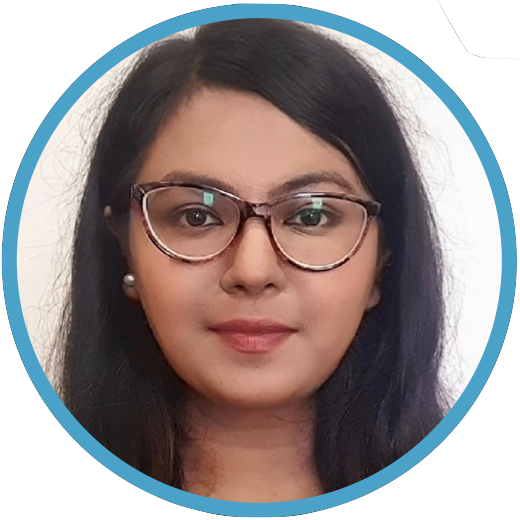 Program Coordinator: Mrunal Rupali Otari

Mrunal Otari is hard-working, disciplined and analytical in her work with a Bachelor's degree in Architecture. She can adapt quickly to any environment. Her short-term goal is to get placed in a reputed company while she works on her current architectural projects.
She has a keen interest in space architecture and computational design solutions for deep space habitats. She has participated in various programs related to Lunar and Mars Architecture. She is a member of the American Institute of Aeronautics and Astronautics.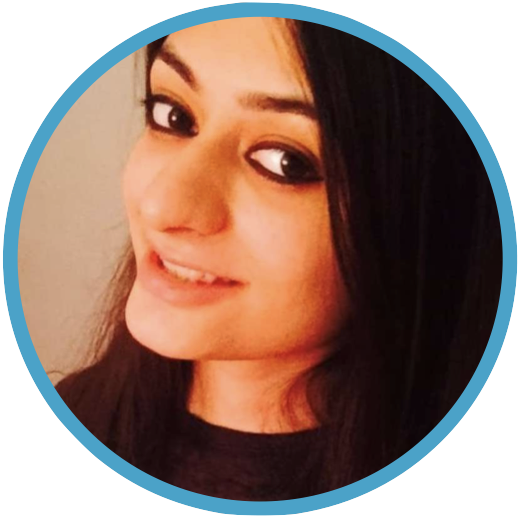 Program Coordinator: Sanchi Dhamija

Sanchi Dhamija is a lawyer from New Delhi and a member of the Bar Council of India. She is currently working as a legal researcher with ISRO, Department of Space, India, before she leaves for her Master's in Air and Space Law at the prestigious McGill University.
She has handled various high-stake commercial arbitrations for a number of governmental organisations, has numerous publications to her name, and has a keen interest in space policy. She is also a member of the Space Generation Advisory Council, Moon Village Association and the Young International Arbitration Group (London Court of International Arbitration).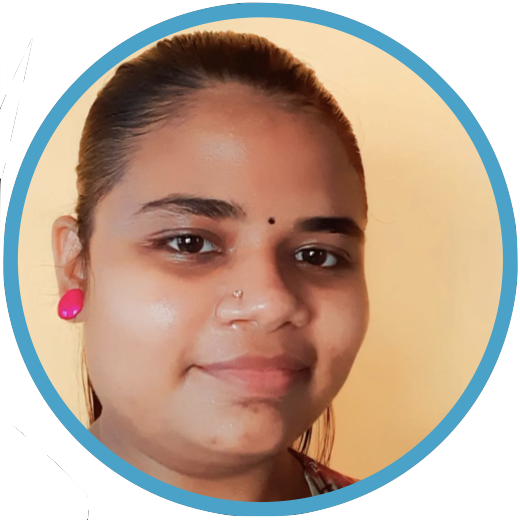 Communications Coordinator: Dhanusshya Raghu

Dhanusshya Raghu is a Mathematics Bachelors student of Ethiraj College for Women, who is a Fiction Writer, Space Enthusiastic and Content Writer. She is a self-motivated and productive person who always seeks opportunities to showcase her talents and grow along with her experience.
She is a member of the Space Exploration Project Group of Space Generation Advisory Council, Space Technology for Earth Applications Project Group, SGAC's Task Force on US Space Policy – Outreach and Programs Subteam, Policy Group on "Space Sustainability" and SGFF EAGLE Action subteam and Outreach, Women and Education Working Group and Volunteer of Lunar Commerce and Economics Working Group of the Moon Village Association.