IMD 2023 Promo Video
IMD Presentation
General Information about the International Moon Day, as well as information on the events of the first International Moon Day celebration in 2022.
IMD Global Events 2023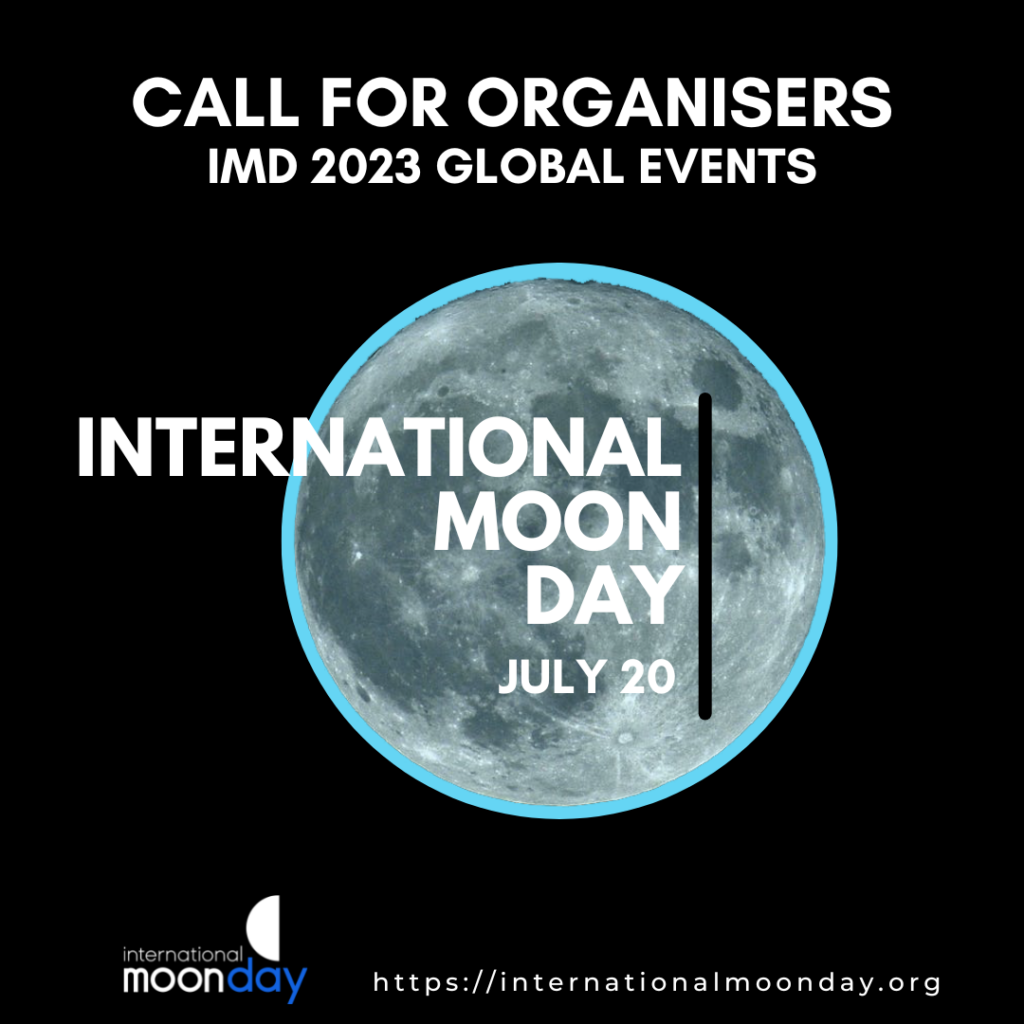 IMD 2022 – Past Global Events
See about the Global Events organised last year for IMD 2022. Read the reports and watch recordings and photos from the events and get inspired!
Other Useful Information
Non-Space Industry goes to the Moon Episode 3 – MVA & JAXA Webinar: Moon surface mobility in the decades to come