[United Kingdom] International Moon Day at Imperial College, London
July 20, 2022
@
16:00
–
19:00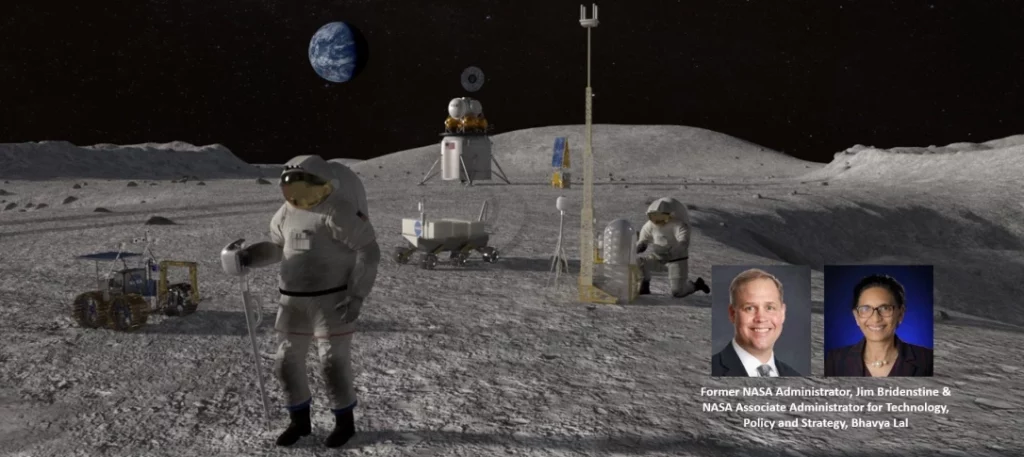 July 20, Hybrid
Wed 20 July 2022
16:00 – 19:00 GMT+03:00
Location:Virtual & Floor 2, Room 201, Skempton Building
Campus:South Kensington Campus
Celebrating the Artemis Accords and Cooperative Lunar Exploration and Development
With remarks from former NASA Administrator Jim Bridenstine, and NASA Associate Administrator for Technology, Policy and Strategy, Bhavya Lal
Website: https://www.imperial.ac.uk/events/150448/international-moon-day-at-imperial-college-london/
A link to the virtual livestream of the event will be sent to all registrants.
Photos from the event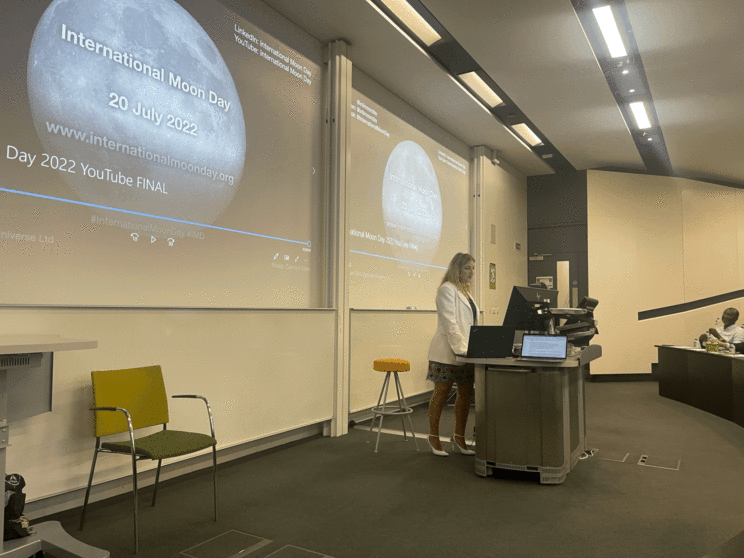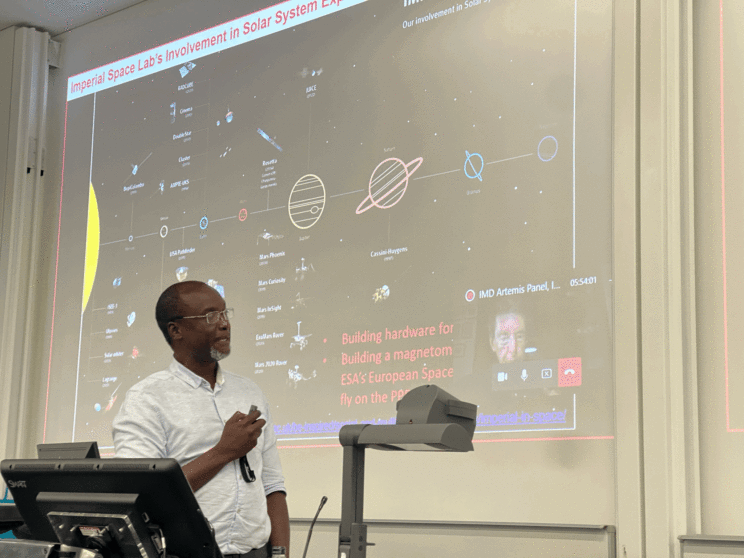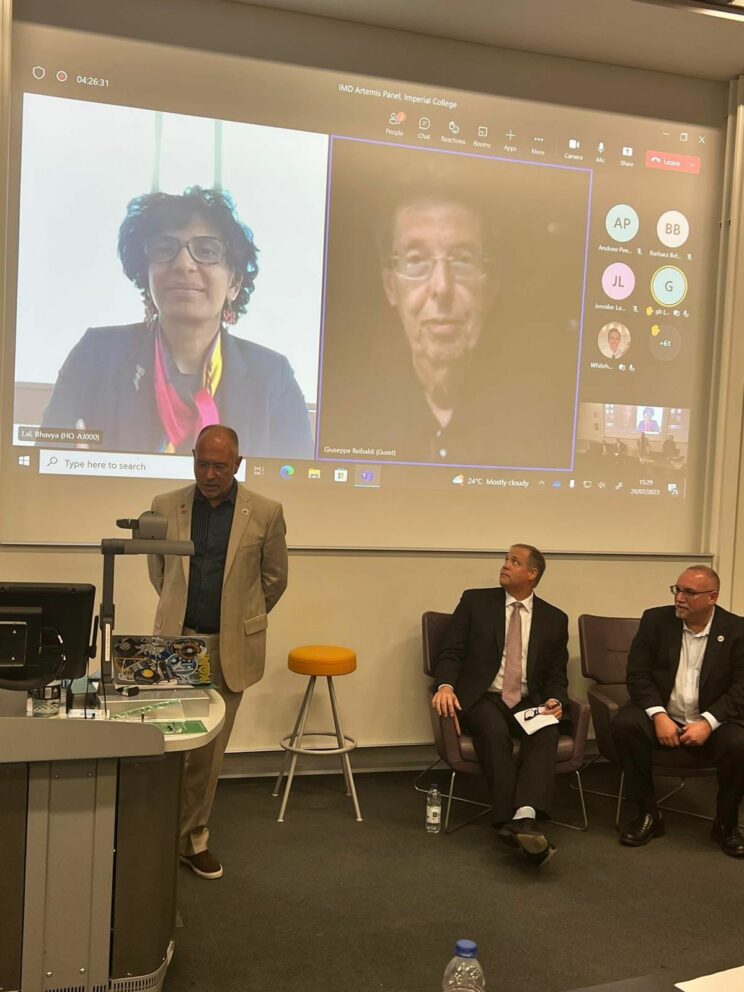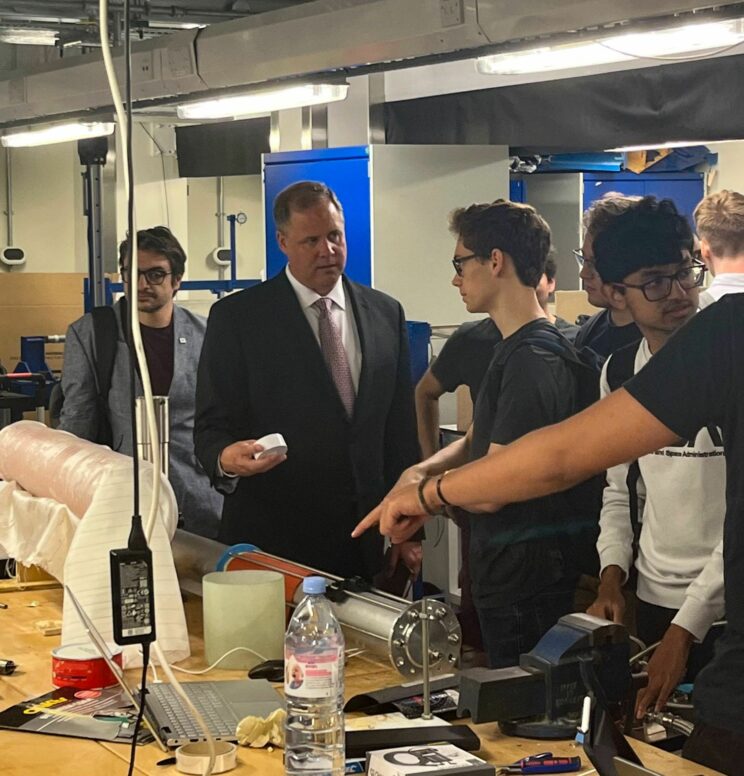 Watch the recording on Youtube
AGENDA
14:00-14:05 Welcome:
Mireille Elhajj, Imperial College London, Honorary Lecturer and Senior Strategy Consultant
14:05-14:10 Intro video
14:10-15:25 Commercial Lunar Development: Hear from public and private leaders driving economic opportunities on the Moon and benefitting the Earth.
Moderator: Greg Autry, Imperial College London, Visiting Professor, ASU Professor, former White House Liaison, NASA
Peter Cannito, Chairman and Chief Executive Officer, Redwire
Barbara Belvisi, Founder and CEO, Interstellar Lab
Allison V. Areias, Space Advisor, U.S. Department of State, on detail to the United Nations Office of Outer Space Affairs
Andre Ronsoehr, Investment Director at Seraphim Capital
15:35-16:50 The Artemis Program & Accords: Hear from current and former NASA leaders who are driving humanity's return to and development of the Moon.
Moderator: Greg Autry, Clinical Professor of Space Leadership, Policy and Business, Thunderbird School of Global Management
Jim Bridenstine, Former NASA Administrator
Mike Gold, Former NASA Associate Administrator for Space Policy and Partnerships/Executive Vice President, Civil Space & External Affairs, Redwire
Bhavya Lal, Associate Administrator for Technology, Policy and Strategy, NASA
Giuseppe Reibaldi, President, Moon Village Association
16:50-16:55 Vote of thanks / close:
Washington Yotto Ochieng, Chair Professor, Head of the Department of Civil and Environmental Engineering and Senior Security Science Fellow, Imperial College London
16:55-17:00 Close video:
Co organisers / sponsors