International Moon Day Telerobotics
July 1
@
08:00
–
July 21
@
17:00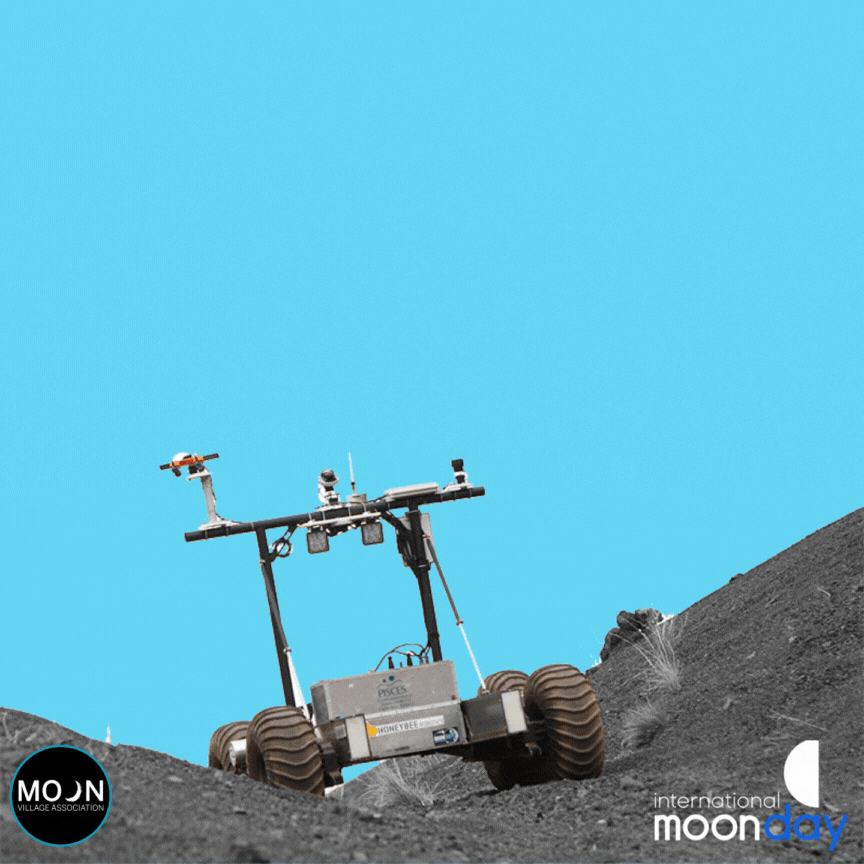 July 20, 2023
The Moon Village (MVA) Analogues Working Group is organizing the second annual tele-robotics event for the International Moon Day using the Pacific International Space Center for Exploration Systems (PISCES) Helelani planetary rover, the Mission Control inc Husky Rover in Canada and as well as the Neurospace inc HiveR rover in Germany. The rovers will be available for tele-operations from multiple sites across the globe in order to promote international collaboration and cooperation. The event was previously held during IMD 2022 and was a big success.
Partners
Registration
Schools and Universities are invited to sign up below for a tele-robotics experience. Groups of 4 students can be accommodated in each time slot. The sessions are limited to one slot per institution and the reservations are on a "first come – first served" basis. In order to make sure that people from all over the world get the chance to participate, reservations exceeding 2 per country, will go on a waitlist.
Please sign up soon to avoid disappointment!Upon acceptance, the Moon Village Association will send further instructions for logistics and software preparation to tele-operate a robot on July 20, 2023.
Registration CLOSED
Rovers
Husky –
Mission Control Space Services

– Canada

The Mission Control Software platform empowers mission controllers working in distributed teams to command and monitor remote assets in space and on Earth.

The Mission Control Software platform is the operations powerhouse of Mission Control's end-to-end solution. When combined with one or more of our applications, the solution provides core mission functions such as:
Command, control, guidance, and navigation of spacecraft, planetary rovers, surface and orbital robots, payloads, guidance and robotic systems
AI-based data processing of payloads and imagery
Interfaces with common space software frameworks and protocols, such as CCSDS, NASA cFS, Cubesat, and others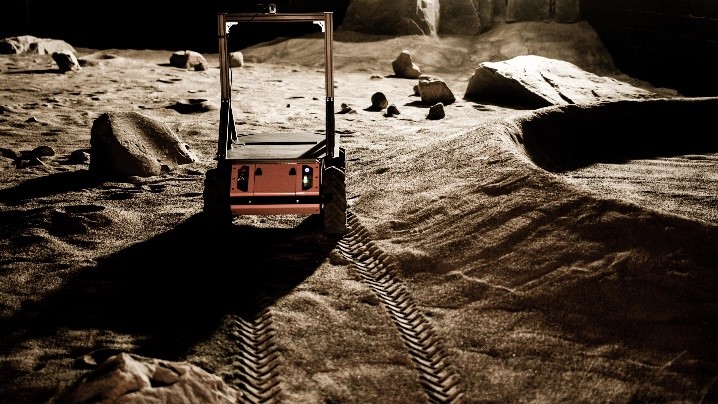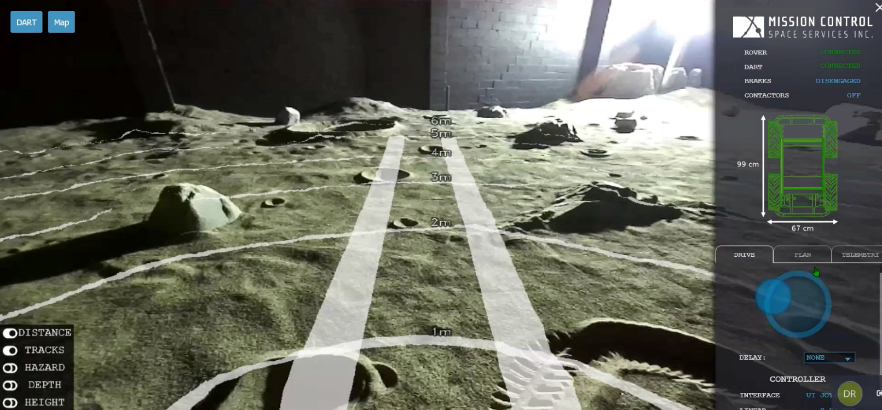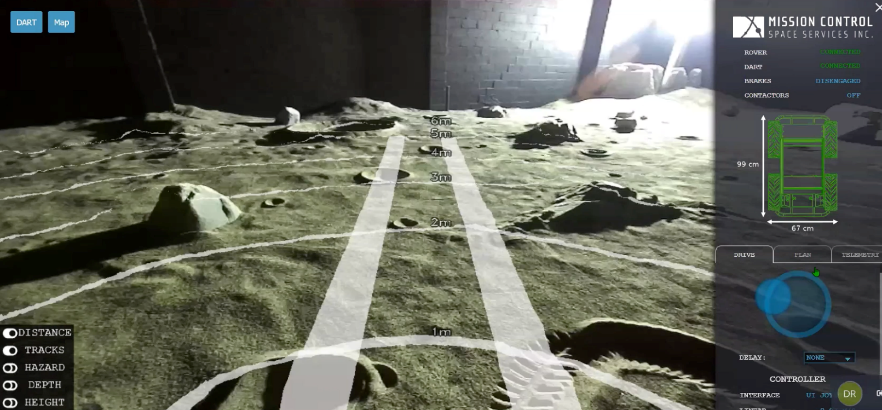 HiveR rover – Neurospace – Germany
NEUROSPACE is developing low-cost, modular robotics systems through the use of a proprietary CubeSat-based standard for rovers. Basing the design of CubeSats will allow the use of cheap, Commercial-Off-The-Shelf (COTS) components, already rated to work in extreme environments like the Moon.

Founded by CEO Irene Selvanathan in 2020, our team is excited to present our HiveR on International Moon Day.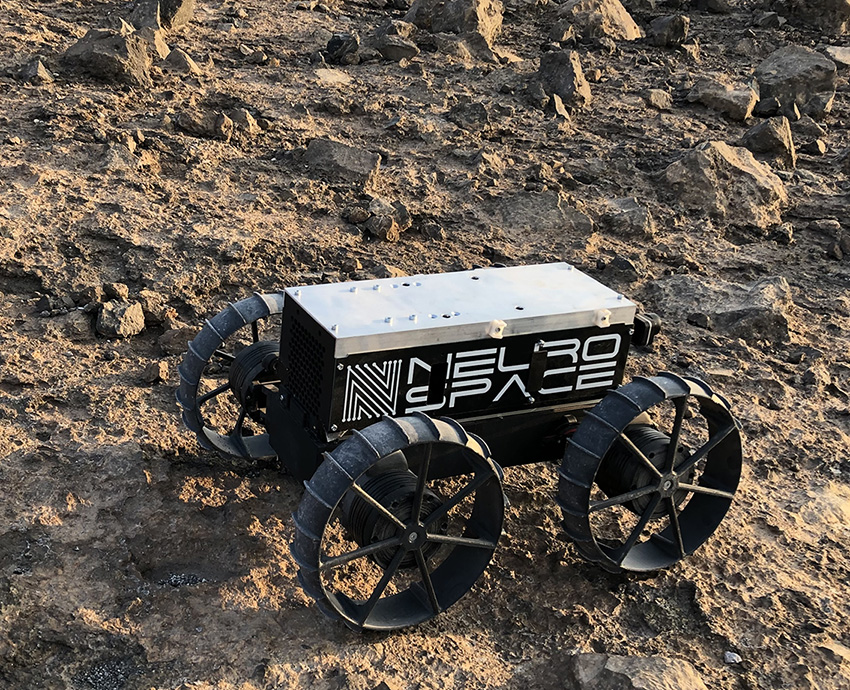 Neurospace is hosting an IMD celebration at Rostock Laage Airport, where the mock lunar testing trail is and the HiveR rovers will be located.
HELELANI Planetary Rover – Pacific International Space Center for Exploration Systems (PISCES) – USA
PISCES will provide the use of the HELELANI PLANETARY ROVER as a mobile testing platform for tele-robotic software and hardware systems. Named "Helelani" (Heavenly Travels), this 700-pound (318 kg) rover is outfitted with a suite of instruments and camera systems that can be controlled remotely via a handheld radio controller or through an internet connection from anywhere in the world. Helelani's hardware and software systems are continually developed and refined.